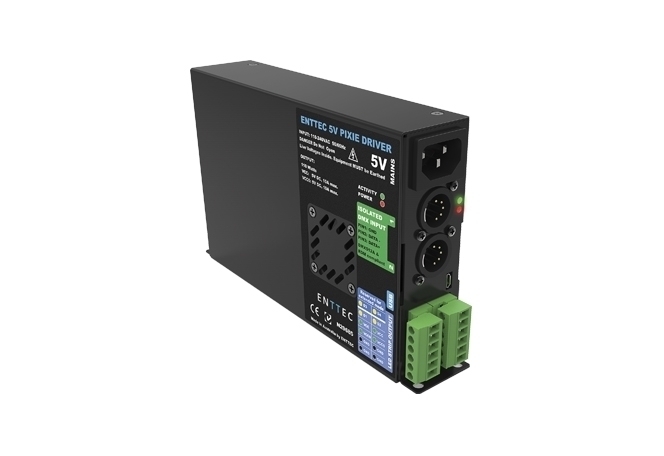 Smart Pixel strip Driver, the Pixie Driver controls 2 Universes of LED pixels over two outputs and can drive up to 600 LEDs. The PIXIE DRIVER provides an all-in-one powered pixel driver perfect to minimize any pixel lighting setup. 
From $220.00
Controlling individual pixels reliably now at your fingertips
Combine the power and control using our Pixel strip driver, to realize previously unimaginable visual effects, right at your fingertips. Pre-programmed or live, Pixie Driver unlocks the full potential of pixel LED.
Available in 5V (110 WATTS), 12V (130 WATTS), or 24V (130 WATTS).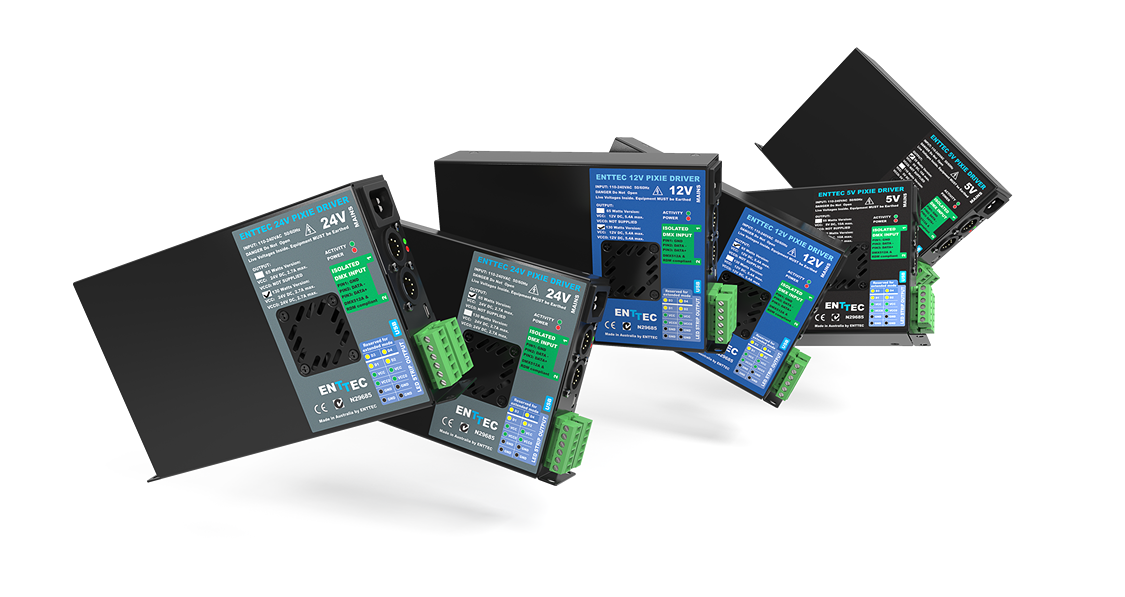 Features
High density
Available in 6 versions (based on voltage and max. power). The 110 Watts Pixie driver can control up to 600 RGB LEDs from one source (USB), the 55 Watts can control up-to 300 RGB LEDs. This means you need less hardware to controls more strips.
Supports a wide range of LED pixel strips and dots
See Downloads section for a comprehensive table showing all currently compatible LED protocols.
Smallest in its Class
With an overall size of 215mm x 129mm x 42.7mm, the Pixie driver is the smallest all in one device in its class. A rack mount frame allows mounting of 8 units in a 3RU high enclosure offering an unparalleled density of Pixel strip driving.
Standalone mode
With inbuilt memory, the Pixie driver can be set to replay a pre-programmed sequence. Standalone sequence is recorded via USB using Pro Manager software (Art-Net input). Only one sequence can be stored at any single time – and runs on power-up.
Live Mode
Drive the pixel lights using DMX input from its 2x DMX ports. DMX Personality decides how the 2 DMX inputs are mapped.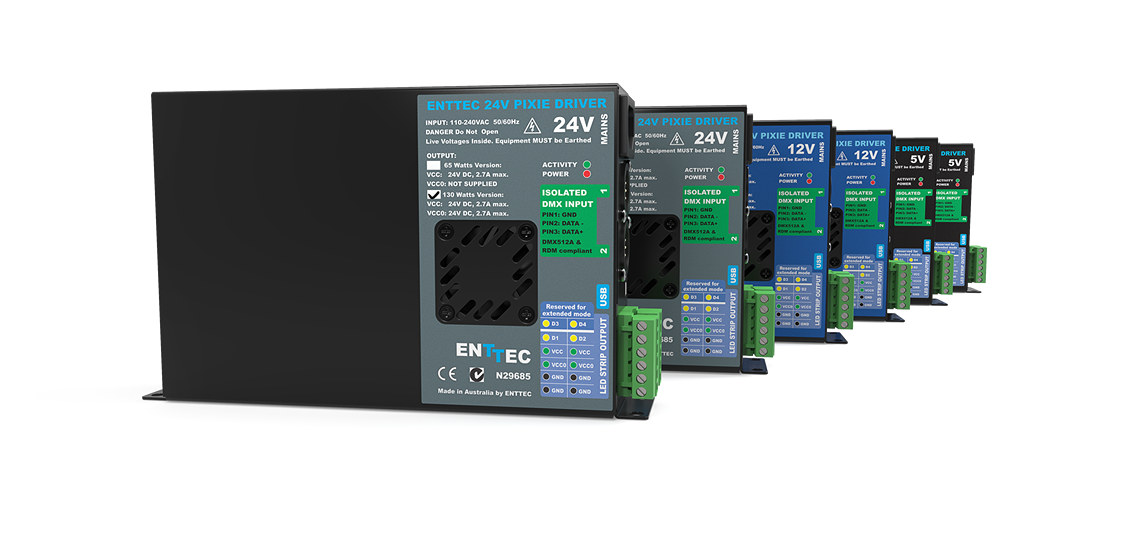 Downloads
Documents
Apps
Firmware
Pixie Driver Standalone Shows
Developers
Compatible with
Categories: Pixel Strip, Pixel Strip, Pixel Strips