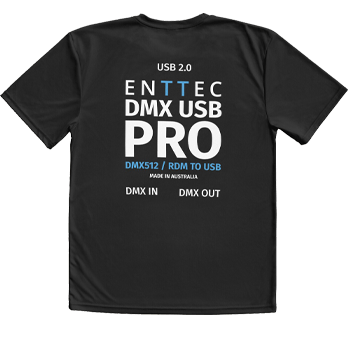 DMX USB Pro T-Shirt
$35.00
Now you can dress like a lighting PRO!
Show off your insider knowledge to industry friends with this stylish, official ENTTEC DMX USB PRO T-shirt.
With a large backprint featuring the distinctive graphics from your favorite little lighting box, you'll be the envy of the whole crew when they see you wearing this 100% cotton garment. Superb!

BACK
(DMX USB PRO design)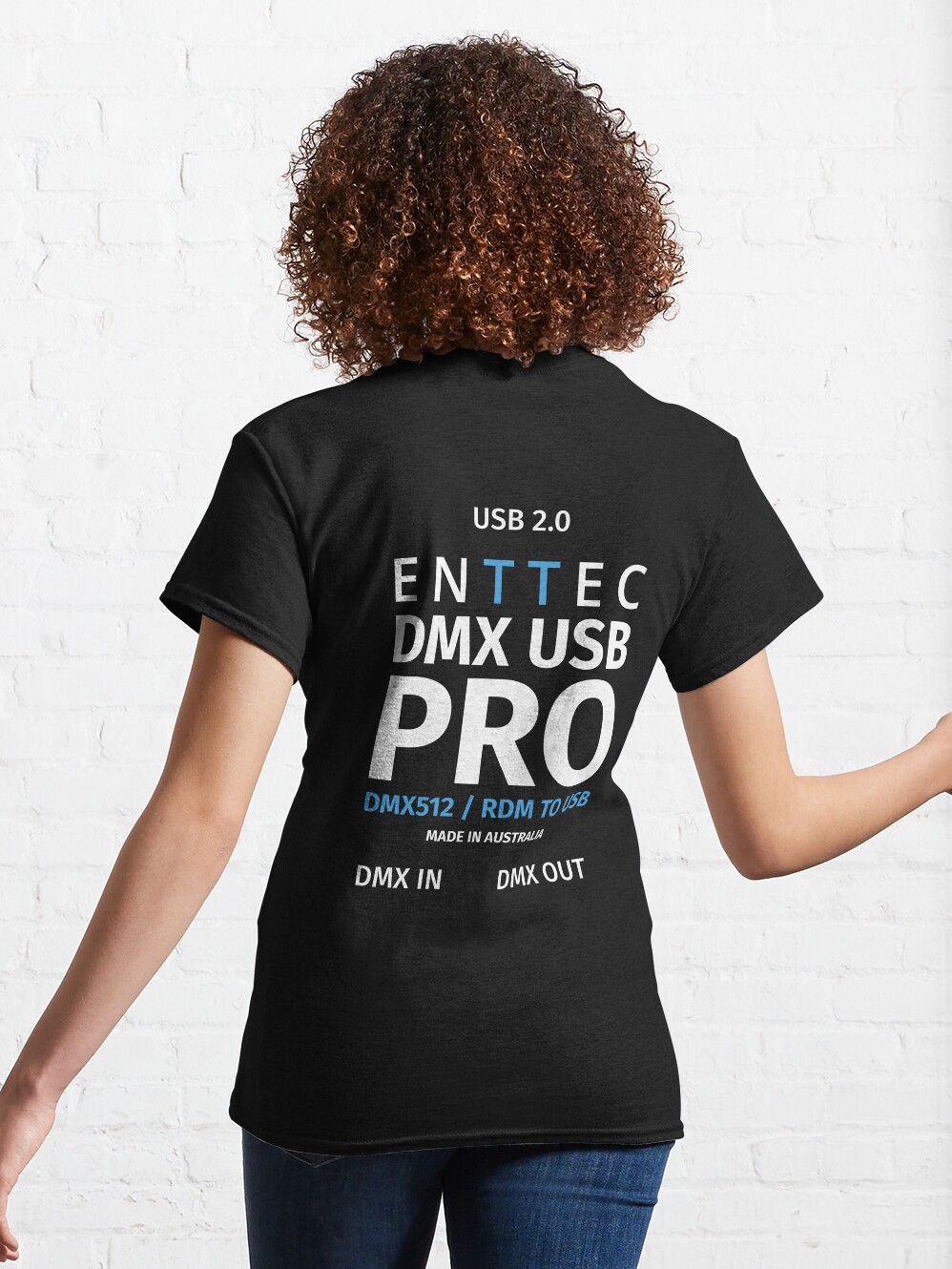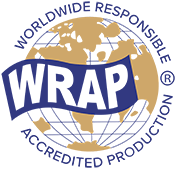 ENTTEC ensures that every T-shirt is ethically-sourced, taking into account not only the impact on the environment but also the well-being of everyone involved in the process.