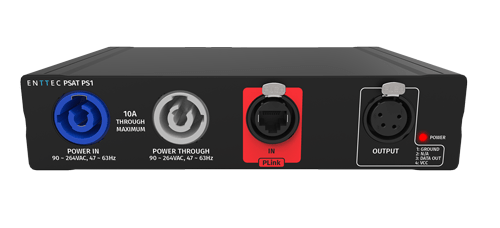 With our new Pixel power supply device, you can easily power up and inject data to pixel strip and dot, without the need of an external power supply. Connect your lights using a connector and a driver (such as the Pixelator). Perfectly suited for both the live event and installation markets.
LEGACY PRODUCT: discontinued December 2019
A satellite for your Pixelator
The PSAT pixel power supply is a popular evolution of the installation-proven ENTTEC PLink system. With a simple connection from either a Pixelator, Pixelator Mini or DIN Pixelator Mini, the PSAT can output two Universes of pixel data alongside up to 65W of power to control digital LED pixel strips or LED pixel dots.
In addition, with its own built-in cooling fan, the integrated power supply (with available variants of 5, 12 and 24 volts) allows for units to be efficiently chained together using locking mains powerCON connectors. Also, the PSAT's robust housing has been designed to be installed in a variety of orientations. And to allow seamless integration into any high-quality set-up, the unit becomes rack, truss, DIN and surface-mountable when paired with the optional Universal bracket set.
So, all of these features add up to ensure quicker, cleaner and less labor-intensive pre-rigs for touring applications or installations whilst maintaining the benefits of keeping all data conversion in one location.
Make your next project a walk in the park with ENTTEC PSAT pixel power supply units!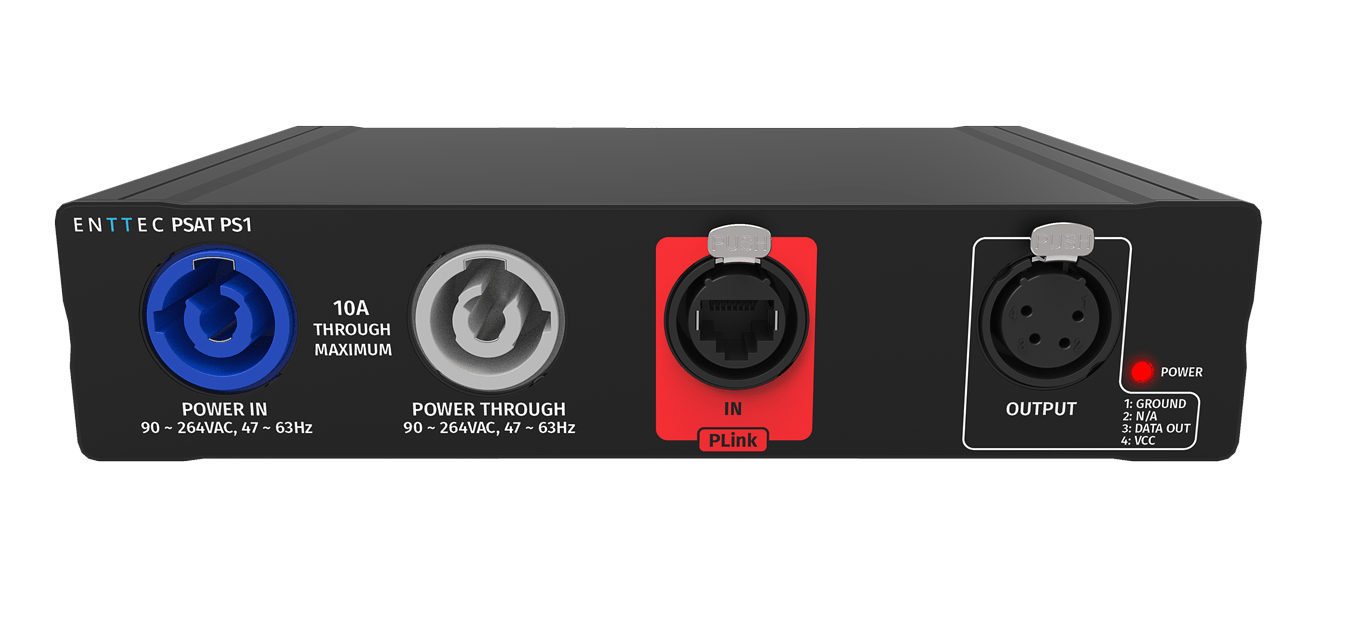 Features
Now you can rely on ENTTEC expertize and use PSAT to power up and inject data to pixel strip and dots
Touring pixel power/injector
Simply connect your lights using the included connector, hook up your Pixelator/Mini, power it up … and you're off!
Industry-standard touring connectors
It couldn't be easier to extend your array by linking multiple PSAT units to each other: all you need is a powerCon cable. This beast was born for life on the road.
Includes pixel breakout cable
Save time, and use the included 4-pin breakout connector to easily connect ENTTEC pixel tape and dots to PSAT.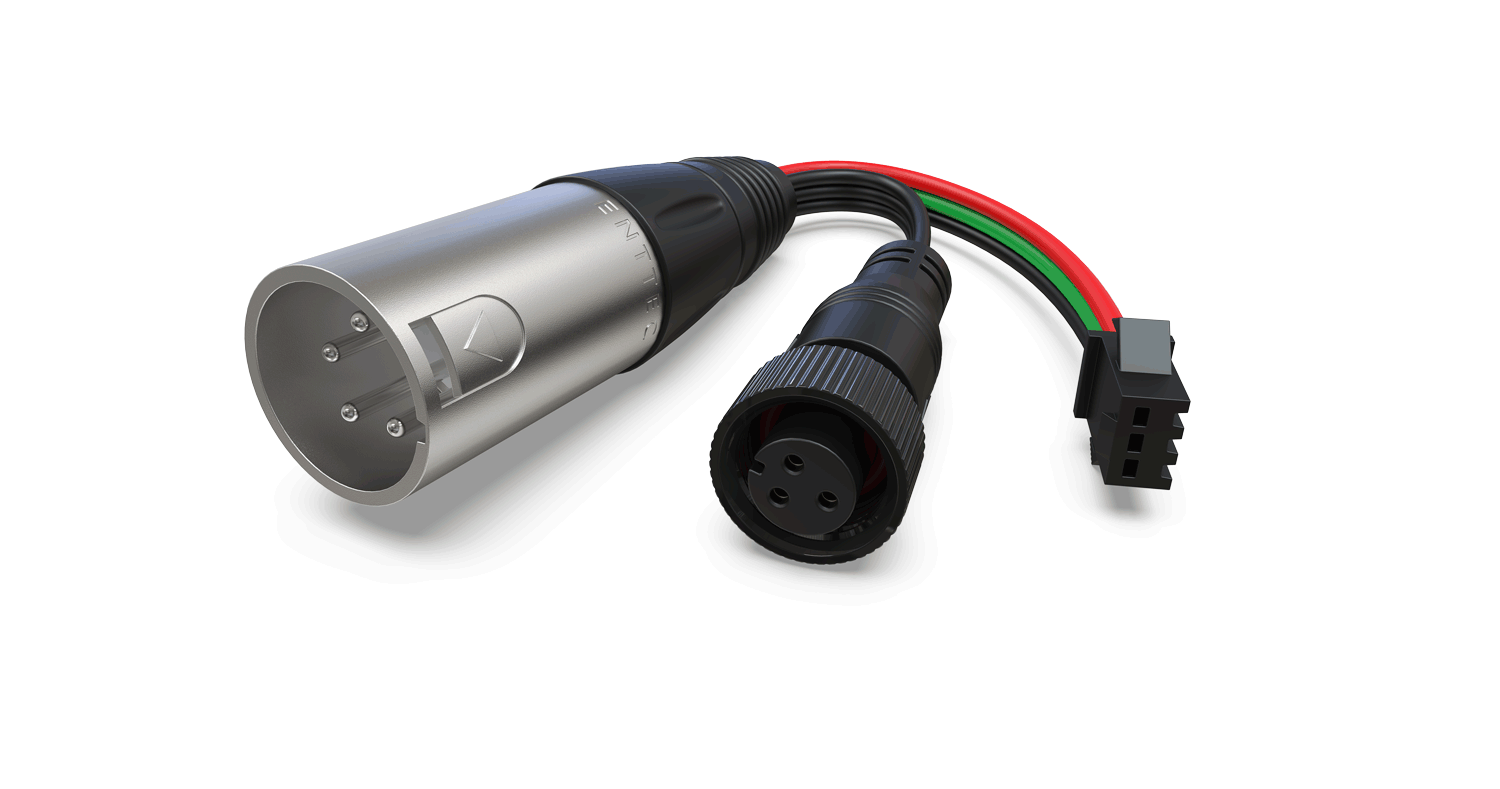 Compatible with
Downloads
Documents
Wiring Diagram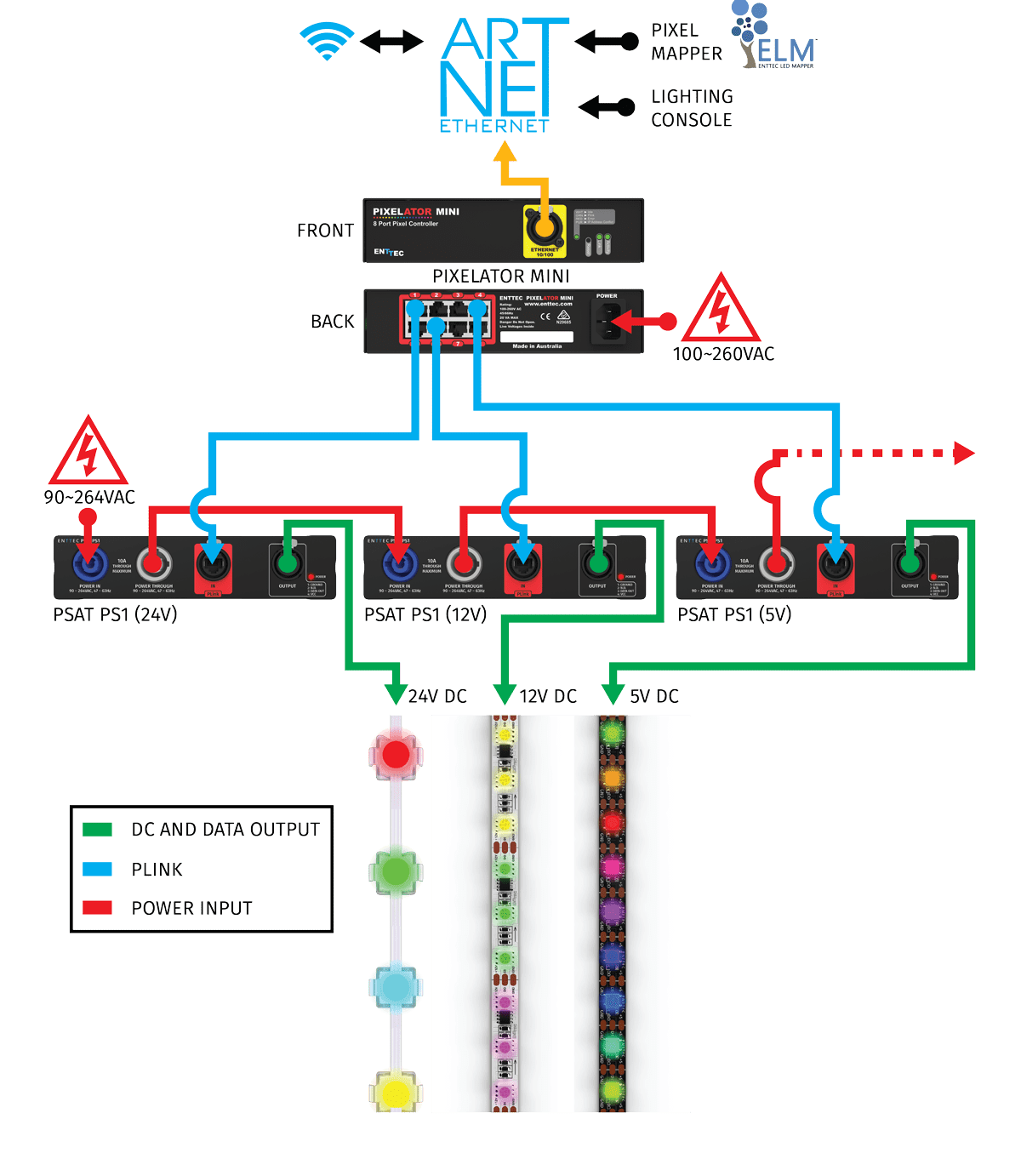 Accessories
Category: LEGACY PRODUCTS