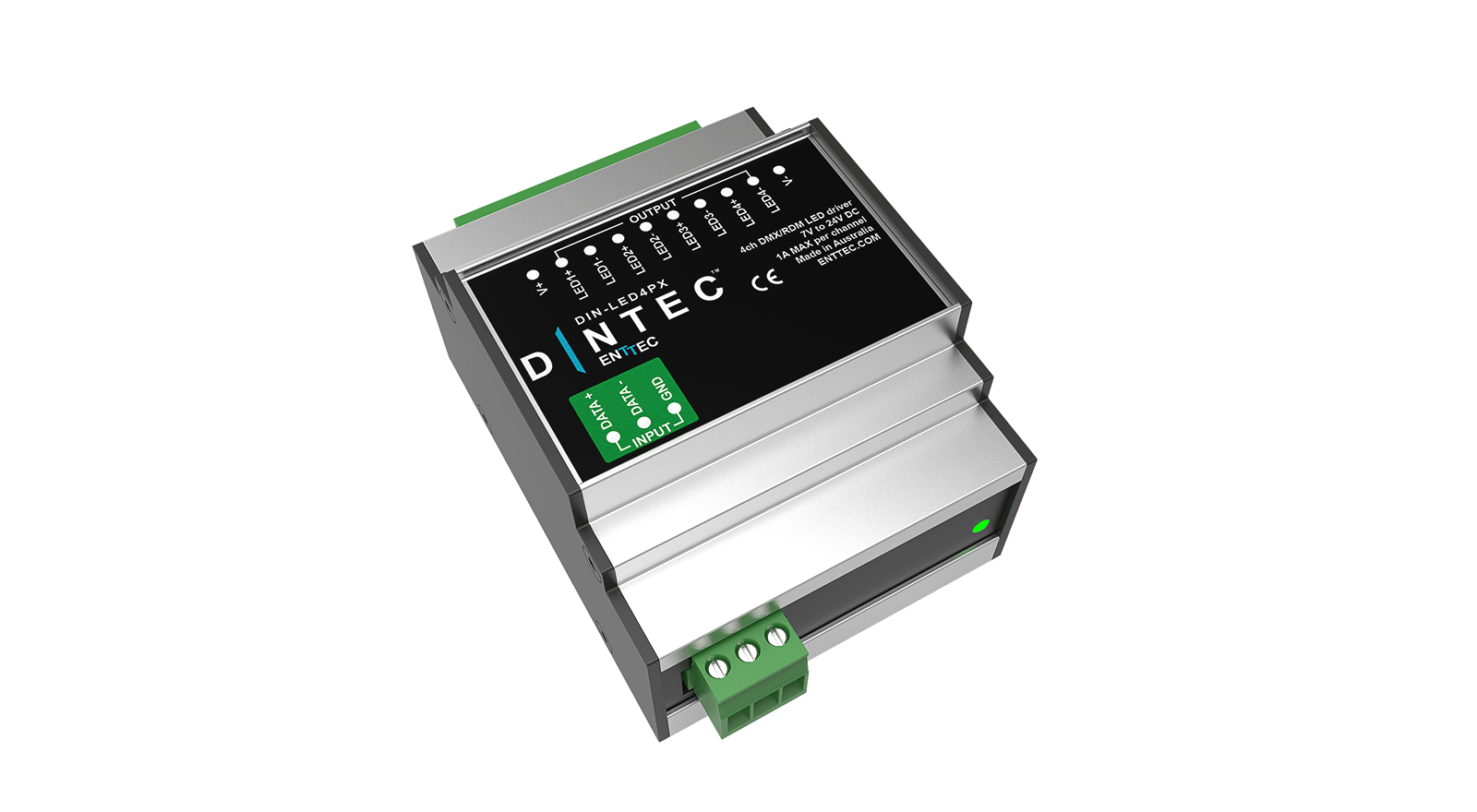 The DIN-LED4PX is a 4 channel constant voltage LED driver with …
A versatile performer for LED lights
ENTTEC's DIN-LED4PX puts superior control of your LED lights right in your hands. A 4 channel constant voltage LED driver with DMX/RDM input, the device can control up to 1A @ 24V on each channel. Two auto mode programs with adjustable speeds allow you to cycle through colours when RGB LEDs are connected. A versatile performer that works off any external power supply.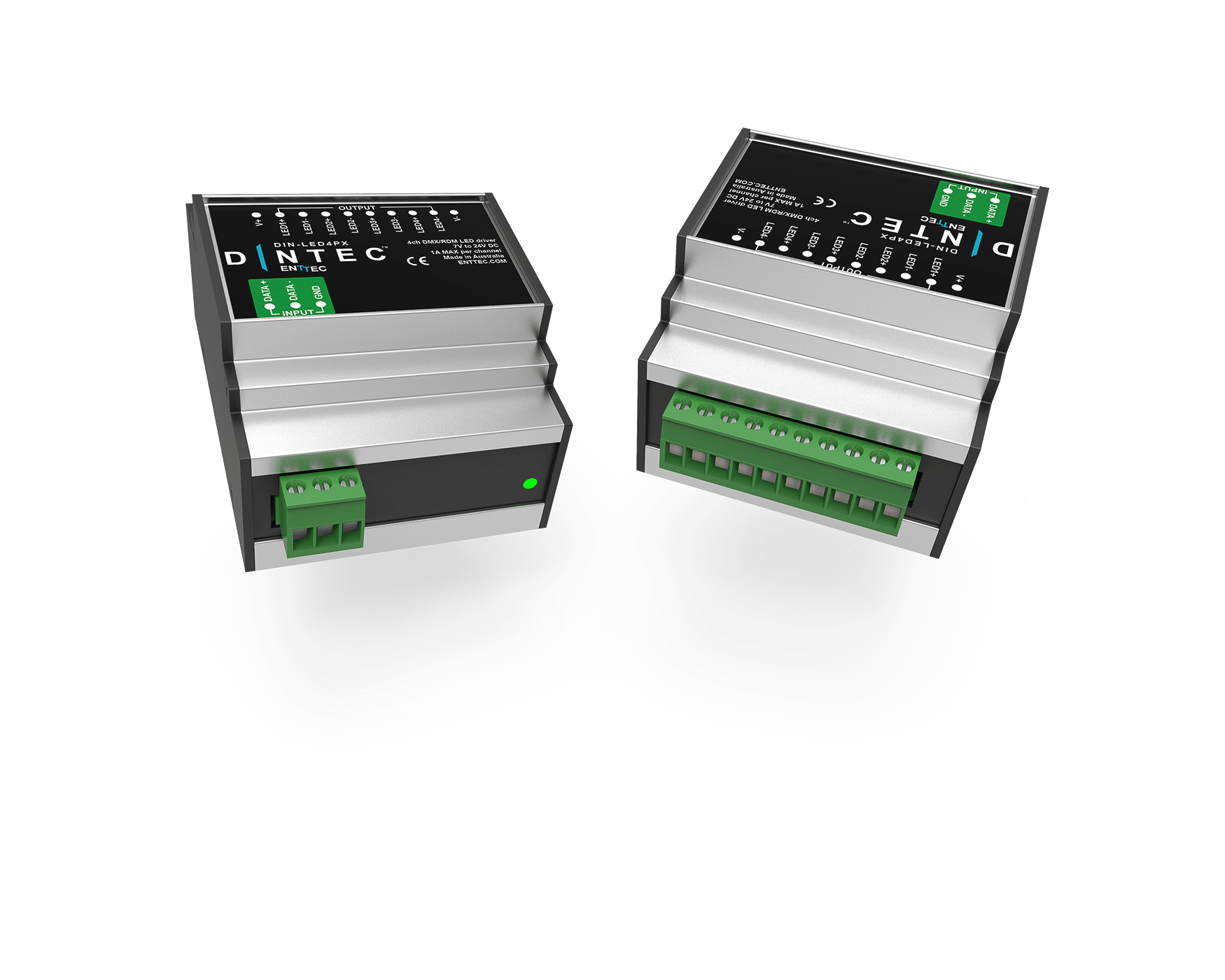 Features
Control and dimming
LED4PX allows control up to 1A @ 24V on each channel. Dimming is performed with a 500Hz PWM signal, and 8 bit resolution.
RDM friendly
DMX address or Automode is set using any standard RDM controller. Supports RDM ANSI E1.20. Simply use with an ENTTEC USB PRO and RDM Controller App to quickly change address on multiple units.
LED and DMX connections
4 LED ports on 10 way screw connectors, and 1 DMX input on a 3 way screw connector.
Over current protection
Each channel has auto reset 1A over current protection
DIN-rail enclosure
Standard 4 module wide din-rail enclosure. Operating temperature between 0 to 50 °C ambient

Downloads
Compatible with
Category: Uncategorized