As ever, this update to ENTTEC's EMU software designed for professional live musicians and DJs to run automated or responsive light shows is packed with great new features targeting flexibility and improving setup time.
MIDI, DMX & ArtNet input monitoring for speedy diagnostics.
100s of new devices added to the fixture library.
Configure both outputs of a DMX USB Pro Mk2.
Improved touch screen support.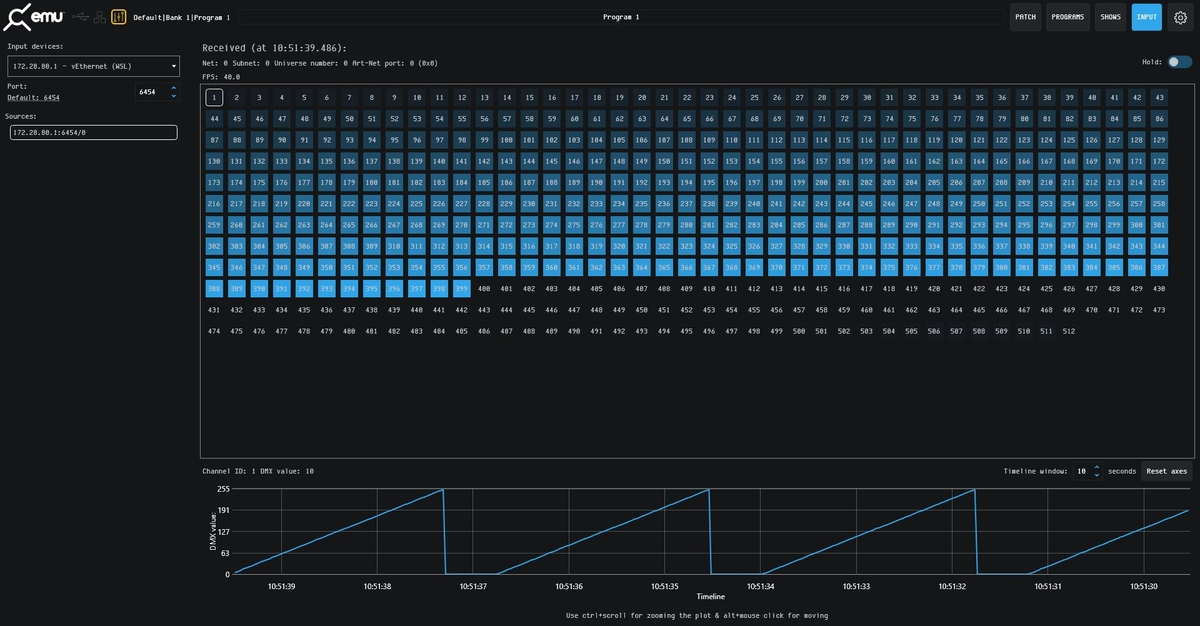 Use the new input tab to monitor your DMX output, a live incoming DMX feed using a DMX USB Pro or DMX USB Pro Mk2, or monitor an ArtNet input stream to check 3rd party devices.
View all ArtNet sources on your show network, view the full universe of incoming DMX in grid, then view the history of each channel on the timeline.
Not only does this make EMU a great fault finding tool but is a powerful utility for any owner of ENTTEC's DMX USB Pro hardware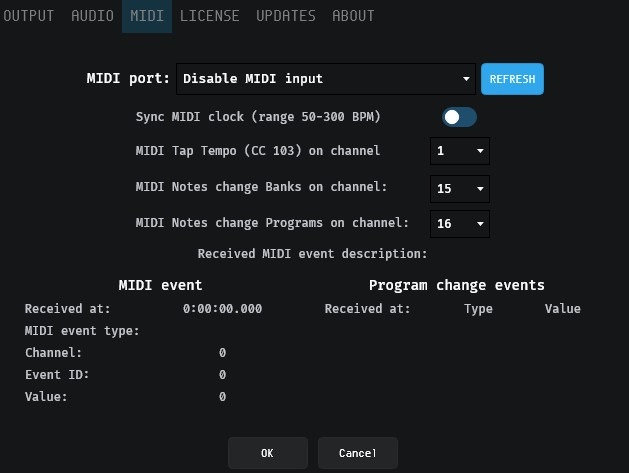 It's not only DMX input that received great new troubleshooting features and test tools. The MIDI tab now features an Event listener allowing you to monitor all MIDI being received by EMU in real time.
All these small things add up to make EMU one of the pieces to plug in your hardware and produce an awesome show.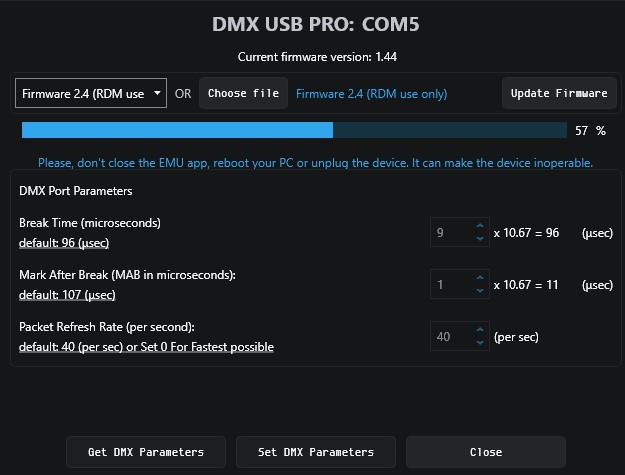 Updates to the Preferences tab allow you to update firmware and configure your ENTTEC DMX USB devices, discover your ArtNet nodes and launch a webpage to configure them.
The November update allows users of the DMX USB Pro Mk2 to configure DMX USB Pro Mk2.
Check out an introduction to updating your DMX USB Pro firmware here.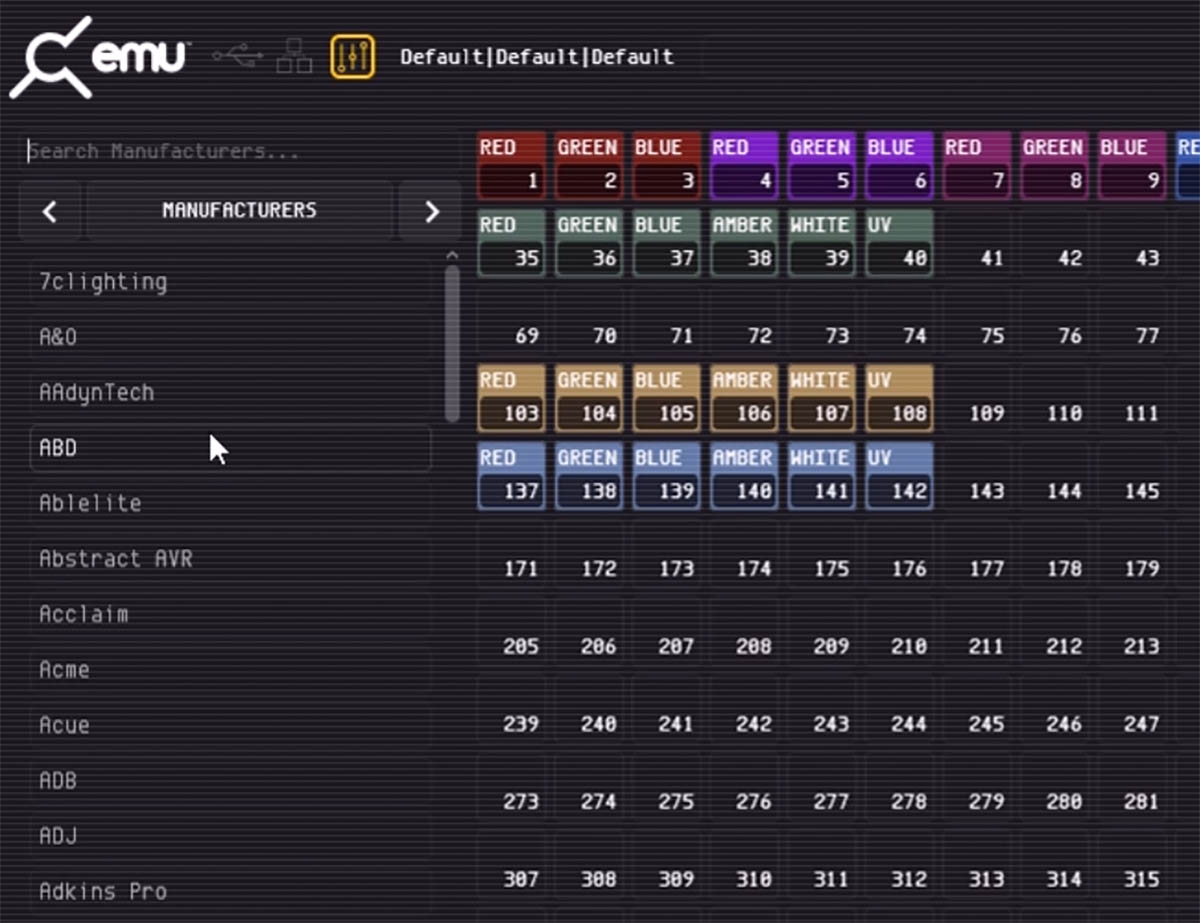 The November update introduces 1000+ effect machines and media servers to the fixture library!
Whether you want to control smoke machines, hazers, lasers, media servers. You name it, you can control them using EMU's DMX or Art-Net output.
EMU has a massive fixture library that's updated on a weekly basis, just navigate to the Updates tab in preferences.
If you've got a fixture that isn't included, request it in the forum and we'll get it added.
Remember! EMU is free to download and use on your project until the end of the year! Head over to the product page to download it and sign up for your free license today!