OCTO Mk2 Updates!
UL Listed
UL, short for Underwriter Laboratories, is primarily concerned with safety, assuring that anything it certifies is devoid of any significant risk of fire or electrical shock when employed in settings where concentrations are prevalent. This is achieved through rigorous testing ensuring every component meets the UL standards. In essence, a product bearing the UL listing guarantees its safe and durable performance during typical usage, enduring everyday wear and tear.
Standalone Mode
The OCTO Mk2 features a simple fixture generator mode to create and execute preset effects on the fly, configurable to play from power up with no user interaction. This is perfect for testing or for simple installations that require a dense array of pixels, playing a simple pattern, such as a sign.
Overdrive Mode
Overdrive mode gives you the ability to control up to 16 universes of lighting. In overdrive mode you can control 8 universes per port instead of the inherited 4 universes per port. However, this does come with a compromise, as you use more universes in the one port over 4 universes, the frame rate slightly decreases.
5 universes = 39fps
6 universes = 33fps
7 universes = 28fps
8 universes = 24fps
Discover many other features of the OCTO Mk2, such as custom protocol creation!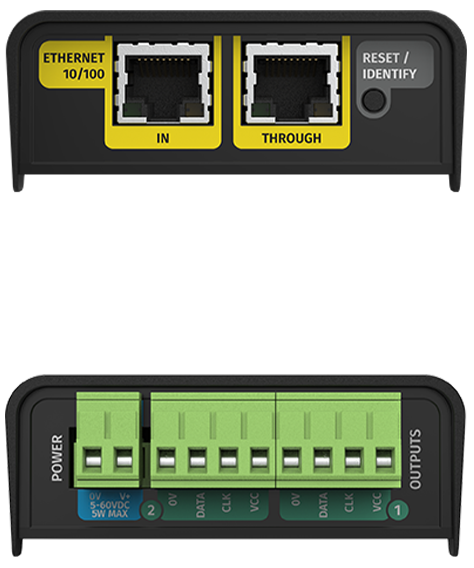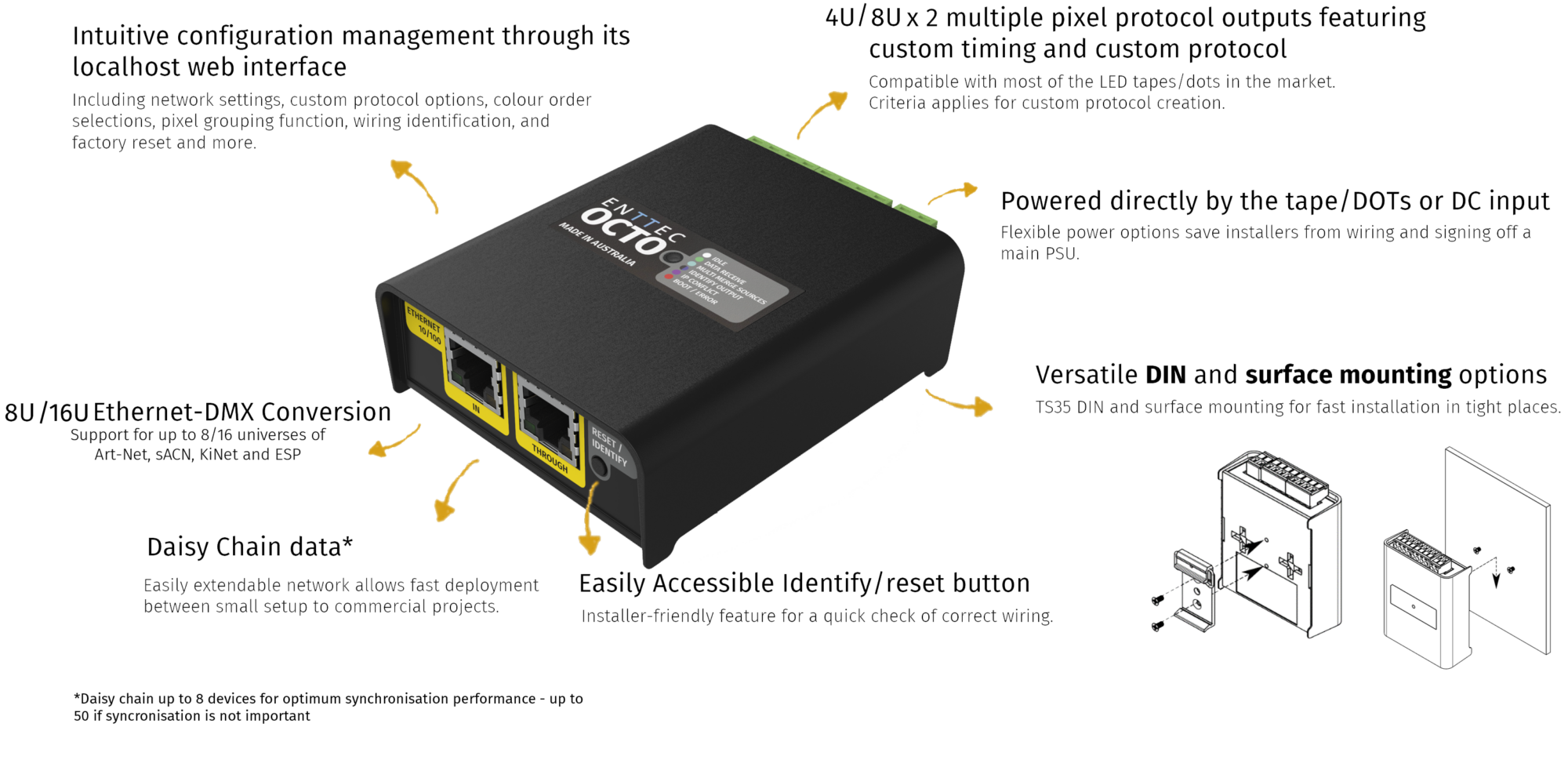 We're here to help.
At ENTTEC, we take great pride in the personal, hands-on approach that we bring to our customers. Whether you're dealing with LED lights and control systems for a football stadium or your spare bedroom … if it's important to you, then it's important to us.
Talk to our team today.