Transmission @ Electric Picnic Festival
(Ireland, 2018)
Ingredients:

2 x Pixelator Mini
13 x Plink Injectors
The Electric Picnic Festival is an annual arts and music festival, which has run every year since 2004. The festival pulls in big name artists such as Kendrick Lamar, Mumford & Sons, The Killers, Florence + the Machine, and Arctic Monkeys, with 50,000 people descending on the Stradbally site in County Laois, Ireland.
'Transmission' is an area within the festival, which has been a regular feature of the festival for the past 3 years. It's an intergalactic experience where you can party with your extra-terrestrial friends. The space features brightly lit installations, DJs (playing on the brilliantly named 'The Vinyl Frontier' stage) and a dance floor.
The 'Mothership' is a towering UFO type structure, central to the Transmission experience and was designed by Ali Kemal Ali, an Irish artist. The 2018 festival was the 3rd year that the structure has landed at the event, evolving each year into something bigger and better.
The underside of the structure was covered with approx. 5,500 LED pixels, which were controlled by the Pixelator Mini's and the Plink's. The ship put on a dazzling light show, setting the scene for an epic weekend.
We're excited to see what 2019 will bring….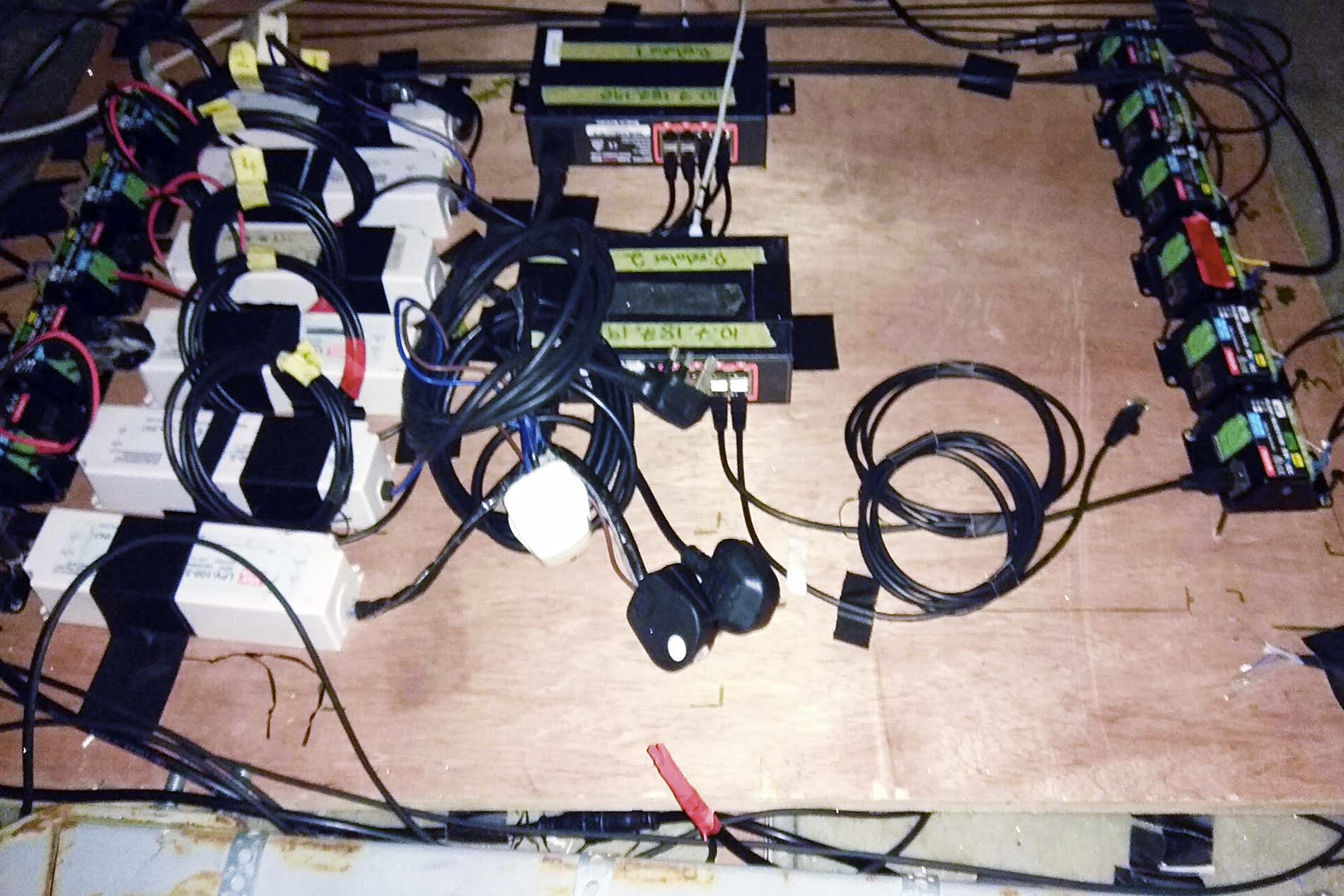 "The ENTTEC equipment was very easy to use and very powerful. I especially liked the screw terminals on the Plinks, these made it very easy for me to test the strips once installed."
Luke Maguire, Transmission Space Lighting Designer
Lighting Designer:
Transmission Space
Additional Support
Algorithm
Photos and Video
Transmission Space
Shopping List: