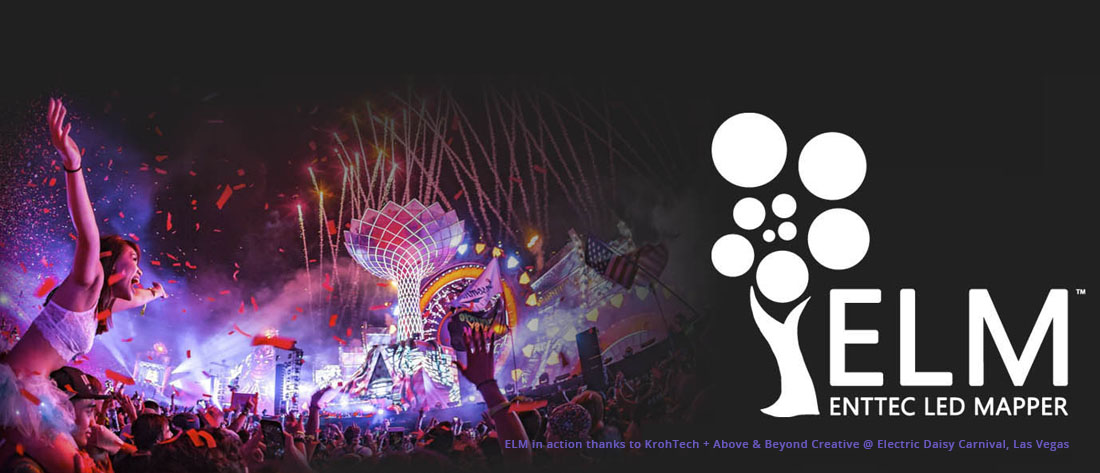 You now have the perfect reason to use the same award-winning software that leading professional lighting designers use to map LED pixels.
We've been listening to you and have heard how much you all love our award-winning ELM software. No surprises there, right?
And because you keep telling us that every serious lighting project deserves to be using it, we've decided that from now on you'll receive a FREE ELM license bundled with every purchase of an ENTTEC pixel controller.
That's a FREE gift of up to AUD $682.50 in value!
Your fully-featured, professional LED mapping software will cover the exact amount of Universes of control that your chosen product is capable of outputting – for example, 8U for each OCTO or 48U for a Pixelator. So that's one less part of the process that you have to worry about.

All you need to do is pick the controller that's right for your project:

"But what if I already own an ENTTEC pixel controller?"
Fear not – we've got you covered too!
Regardless of when you bought your device, all you'll need is its serial number (which means you'll have to wait until yours physically arrives if you're a new purchaser). Then simply follow the link below and instruction for your FREE ELM license!
And what if you already have an ELM license? No problems there either. Remember, ELM licenses have always been stackable, so your FREE Universes will simply be added to your existing amount. Too easy.
IMPORTANT: For your FREE Universes to be applied to your account, you'll need to ensure you have a minimum of ELM version 537
installed.

Explore our diverse range of LED pixel controllers and GET MAPPING!