At ENTTEC, we're a team. We believe that it's the people who make all the difference to an organisation. As such, we're always on the look-out for the best people – so if you think you might have something exciting to offer ENTTEC – whether your background is in customer service, R&D/engineering, production, or indeed any other area relevant to a lighting technology company – we'd love to hear from you. Do DROP US A LINE and let us know why we need to talk to you. And be sure to include a resume and cover letter.
And below you'll find a list of our current advertised openings. ENTTEC has offices in Melbourne (Australia), London (UK) and Raleigh-Durham (USA), so do check back here regularly because you may find something that appeals in any one of these locations. Could be the start of an exciting new career!
"Great vision without great people is irrelevant."
James C. Collins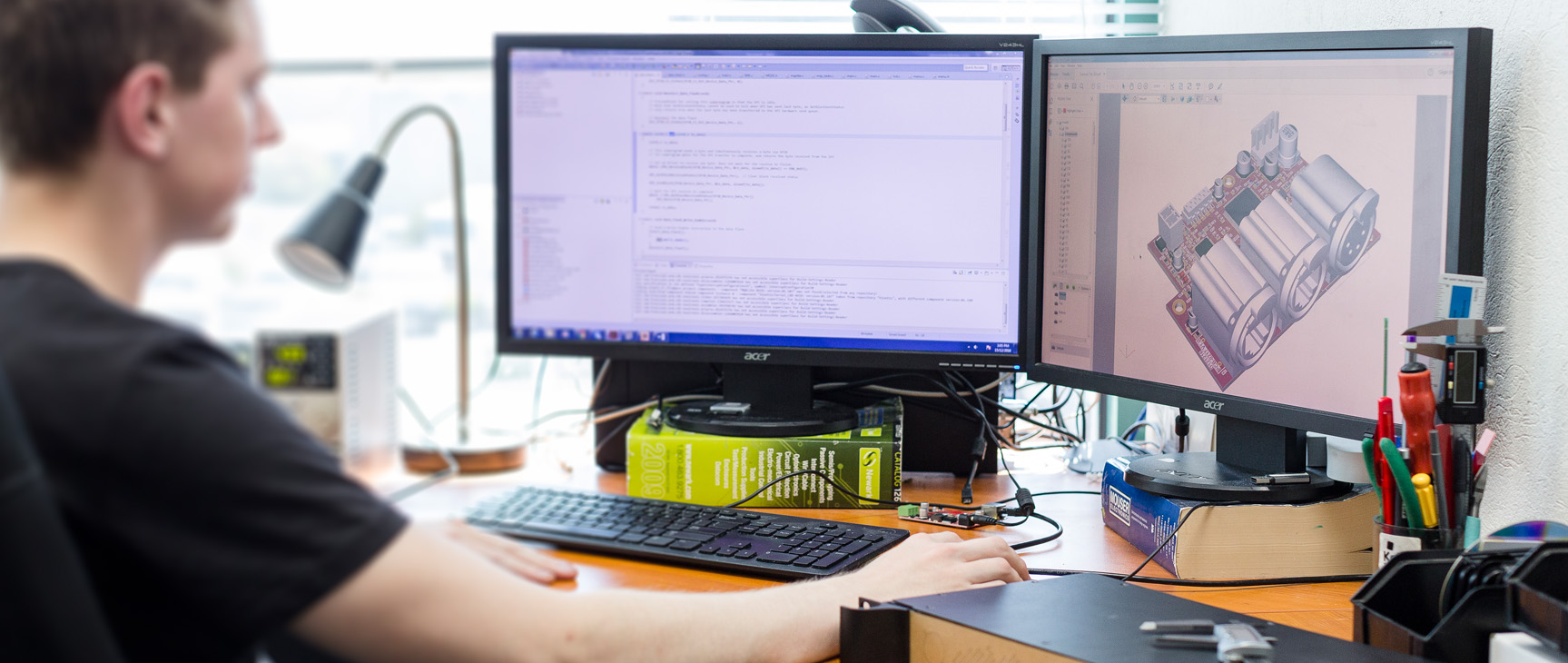 Head of R&D (Embedded Software)
Ref No: RDL24052018
Location: Rowville, Victoria, Australia
Posted: 24th May 2018
"If you think it's expensive to hire a professional to do the job,
wait until you hire an amateur."
~ Red Adair
So, which one are you?
Do you have what it takes to lead a small but energetic R&D team through the end-to-end process of developing products?
We are on the hunt for a passionate and motivated professional to take on the challenge of this newly-created role within our ever-growing company. As a research and design expert, you will be the head of our lighting R&D team.
The job:
End-to-end development of products via managing the production team within a given time-frame
Motivating and encouraging creativity in the R&D team
Promoting best practice development methods (Agile)
Setting and monitoring development costs
Making sound development decisions based on established business cases
Ensuring competitiveness and innovation of products and processes from a technological and design viewpoint
What we need from you:
Degree in computer or software engineering or equivalent
Masters or PhD in a relevant field
Proven experience in a similar role
Ability to manage a team and see projects through to completion
Creative and innovative thinker
Highly organised, and the ability to work under pressure
If you are the professional we are looking for, keep reading!
Are you someone with a strong technical background (lighting industry preferred), who can lead and motivate any R&D team to be the best they can be?
Almost there! But just in case you are wondering, check this out:
This is a full-time role, starting ASAP
We offer a flexible working arrangement
No two days will be the same
Work with creative and innovative minds
A pay worth thinking about
Does this sound like you?
If you are up for this amazing opportunity, we would love to hear from you. Please forward your application (cover letter and resume) telling us more about your experience.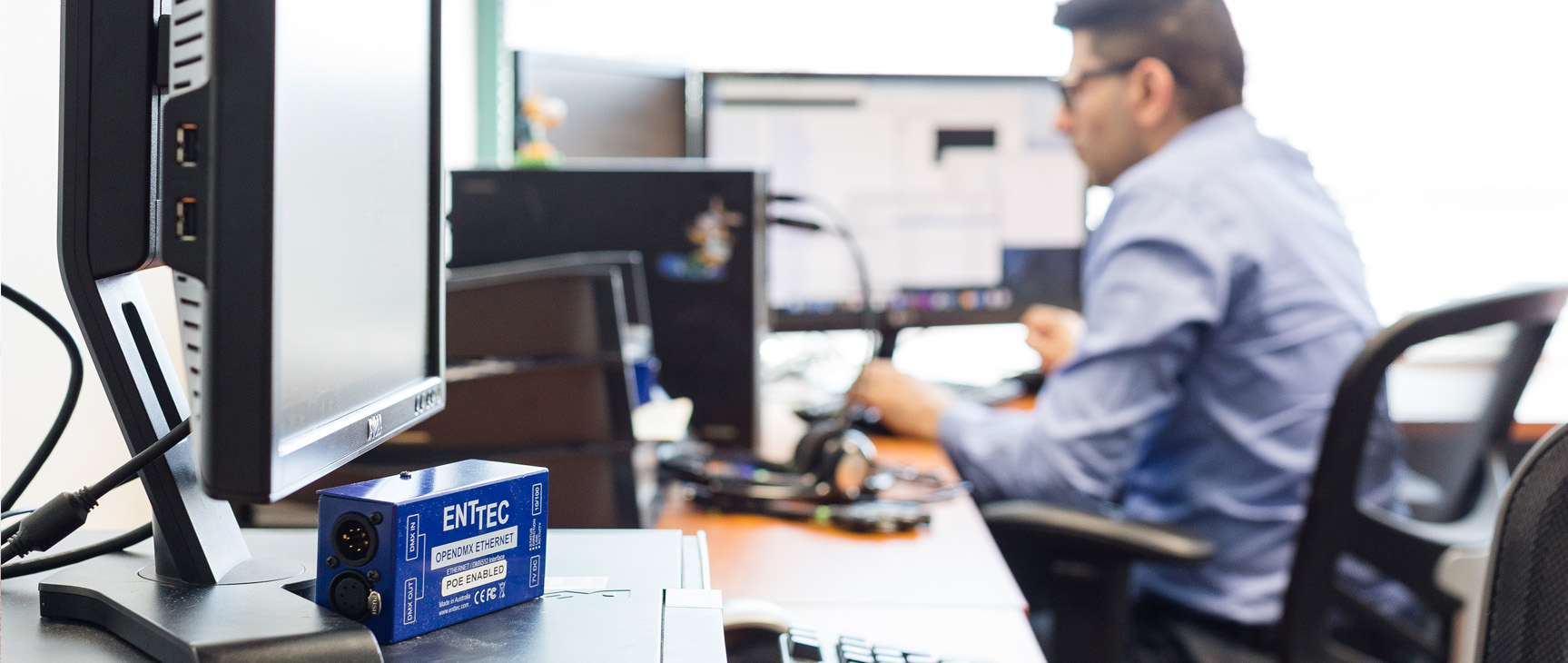 Technical Sales Executive
Ref No: RDL24052018
Location: Hackney, London, United Kingdom
Posted: 29th June 2018
"Sales is not about selling anymore but building trust and educating."
~ Siva Devaki, CEO & Founder of Mansa Systems
Do you have what it takes to convey the technical and creative wonders of ENTTEC's solutions?
We are on the hunt for a like-minded individual to join our small, but highly energetic London-based team as a Technical Sales Executive. We need someone with an interest in learning about the business who also shares our passion for helping customers. So if this sounds like the challenge that you want, then read on!
The job:
Reporting to the Business Development Manager, you will be responsible for:
Developing relationships with new and existing customers across the UK
Hold a pivotal role in assisting the Business Development Manager to help dealers to deliver projects
Increase awareness of products across key markets
Turn sales opportunities into technically achievable solutions
What we need from you:
Hold a relevant degree, or at least 2 years experience in a similar role
A passion to learn new things
Strong understanding of the key protocols involved in the lighting industry, including DMX, Art-Net and sACN
Previous sales experience in the architectural and entertainment lighting (or related) industry
Impeccable verbal and written communication skills
Mastered the art of computer techniques
A full driving licence and flexibility to frequently travel within the UK and throughout Europe
So, how does this sound?
A full-time permanent role, starting ASAP
Flexible working arrangements
Working with a motivated and goal-oriented team
Competitive salary and bonus scheme
International travel opportunities
Tempted?
This is your chance to work in a fun and high-achieving team, if you have what it takes, we can't wait to hear from you! Click on "apply now" and attach your application (CV and contact number), telling us why you would be perfect for this role.