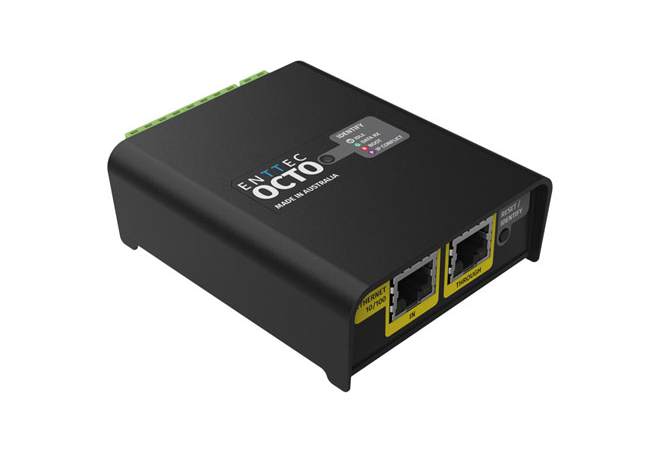 8-Universe DIN rail LED pixel controller
The OCTO is the NextGen DIN-rail LED pixel controller -> a pixel data converter & controller capable of controlling up to 1360 RGB LED pixels. 
Out of stock
$235.00
Meet the little box that packs a huge punch
The latest evolution of our 8-Universe, dual-output eDMX to LED pixel data converter, the OCTO Mk2 is a robust and reliable installation-grade device. This smart device connects directly to your pixels, engineered to take any architectural, commercial, or entertainment project to the next level.
Our DIN-rail LED pixel controller is designed for ultra-fast deployment of LED strips and pixel dot systems. What's more, the OCTO Mk2 is compatible with a wide range of input and output protocols with an industry-leading voltage input range.
Its installer-friendly features include an identify button to check correct wiring without a data source, an internal effect generator, temperature monitoring, and an intuitive configuration and management through its localhost web interface. In addition, the flexible TS35 DIN rail or surface mount options and network chaining make the OCTO Mk2 the ultimate go-to LED pixel control device.

Let's get stuck in!
Features
Perfect for tight spaces
The OCTO Mk2's compact case is capable of being surface mounted in various orientations, or fitted to a TS35 DIN rail using the DIN clip accessory included in the box.
In addition, the two network ports on the OCTO Mk2 allow multiple units to be chained together with a maximum cable length of 100m between devices to dramatically cut down the number of cable runs required. Up to 50 OCTO Mk2's can be linked per chain, though ENTTEC recommend no more than 8 per chain for optimum visual synchronisation.
Professional networking
The OCTO Mk2 supports Art-Net, sACN & KiNet™ inputs to give flexibility to your project. ArtSync to ensure all pixel and DMX outputs on projects are synchronised to stop any chance of image tearing.
The OCTO Mk2 allows either DHCP of Static IP configuration to suit your use case.
Web configuration
The OCTO Mk2's intuitive web-based configuration gives you access to configure, update and monitor the temperature using your preferred browser from anywhere on the network.
And, to save the number of input channels required from your control software, the OCTO Mk2 features a grouping functionality to reduce input channel count whilst still controlling up to 8 Universes of LED pixels.
Supports a wide range of LED strips and dots
Each OCTO Mk2 can control up to 8 Universes of pixels (1024 RGBW / 1360 RGB / 4096 W), with support for protocols with and without a clock line. See the Downloads section for a comprehensive table showing all currently compatible LED protocols. ENTTEC can implement additional LED protocols if needed to suit your project requirements.
Wide voltage range
Whether you want to control 5V pixel tape or 60V pixel dots, the OCTO Mk2 can do it all. With its wide voltage input range, giving the flexibility to power it directly from the same source as your LED pixels.
Smart features
The Test/Reset button allows installers to quickly check wiring is correct without requiring a network connection. Simply press the button for the output to be illuminated white for 10 seconds.
What's more, the OCTO Mk2 features a pixel grouping function perfect for reducing the control channel count of your installation whilst still controlling the same quantity of pixels.
Standalone mode
The OCTO Mk2 features a simple FX generator mode to create and execute preset effects on the fly without any knowledge of DMX, configurable to play from power up with no user interaction. This mode is unique to the OCTO Mk2 and is perfect for 'set and forget' applications where DMX playback devices are not required and space is a premium. Up to 100 standalone effects can be created and stored.
All effects are based on a wave generator, which means perfect looping. What's more, the OCTO Mk2 can take into account the quantity of pixels on each LED output string to give the option for users to create effects originating from either the centre or each end of the pixel strip attached.
For more complex installations, this mode can be used as a more complex version of the test button to check all pixels connected are responding as intended across a full spectrum of colours and dynamic patterns.
Free ELM software!
Compatible 3rd party software & applications
Check out the ENTTEC Knowledge Base to learn which third party software is compatible with ENTTEC Ethernet devices.
3-year warranty
Enjoy peace of mind with ENTTEC's 3-year manufacturer's defects warranty as well as our famous global technical support. We're always here to help.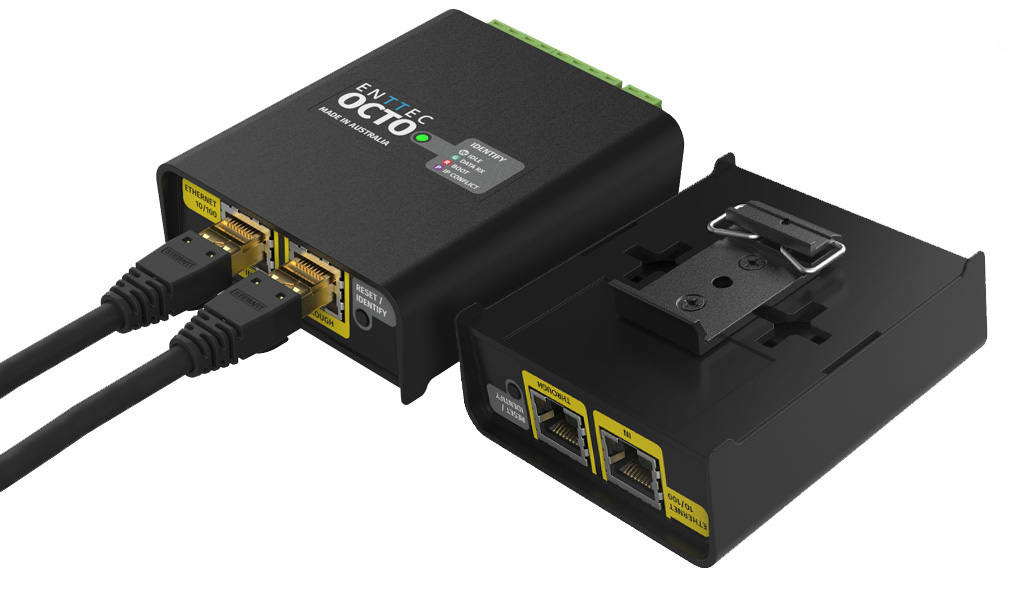 Resources
DOCUMENTATION
FIRMWARE
Note: Firmware for the OCTO Mk2 is not compatible with the original OCTO & 71520 PIXEL OCTO PC1-2D.
LINKS
Resources
Wiring diagrams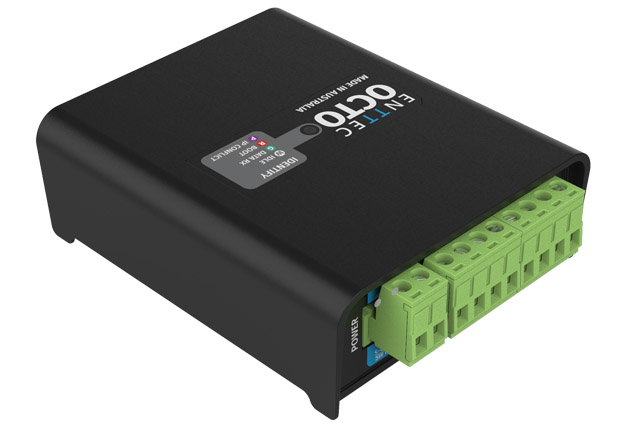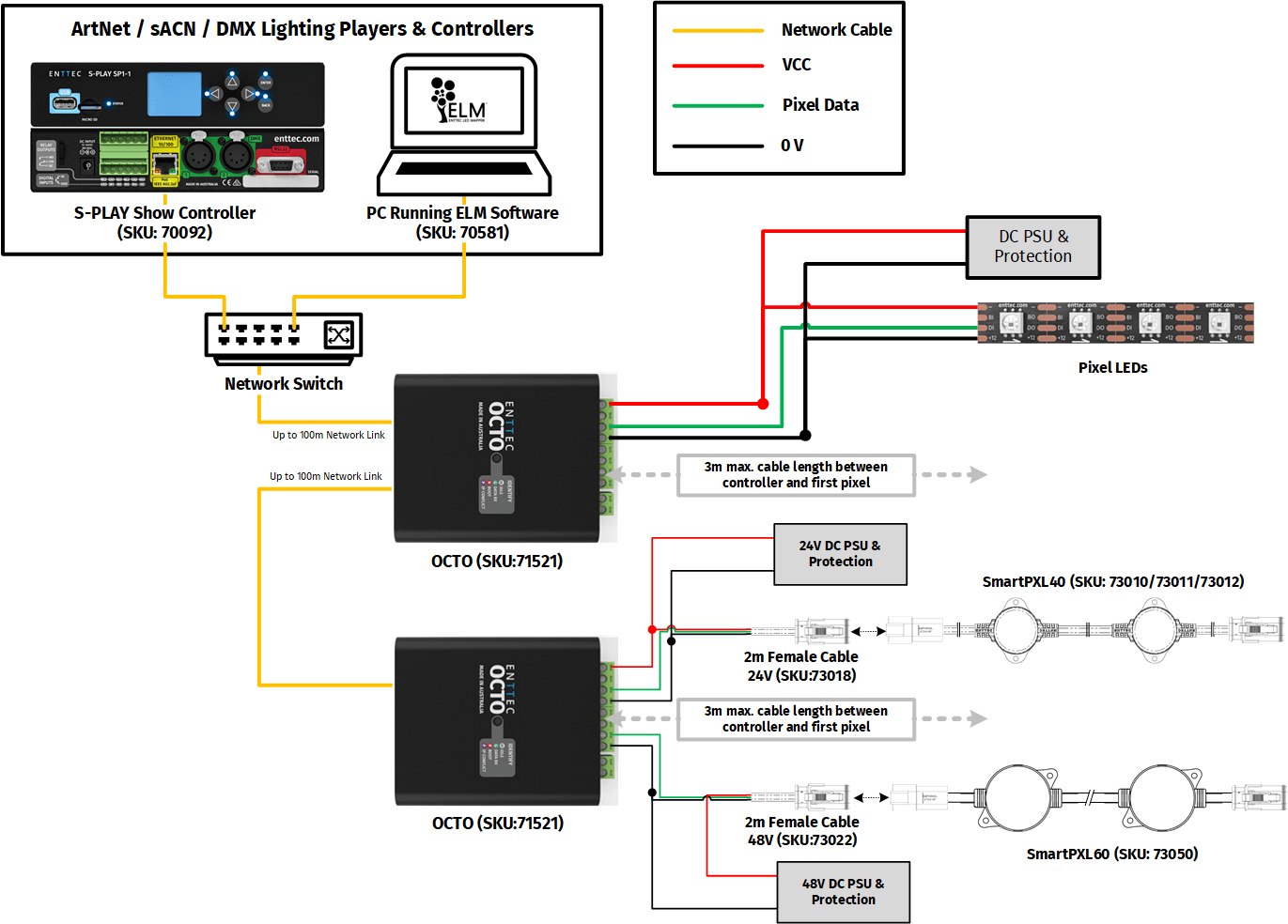 Compatible with…
Related products
Categories: Art-Net, DIN, Ethernet, Pixel Control, Pixel Control, Pixel Control, Pixel Control, sACN
Tags: ArtNet to SPI, controller, digital Pixel, DIN Pixel Controller, LED, Pixel Control, pixel led, sACN to Pixel, Smart Pixel controller, smart pxl controller, SPI