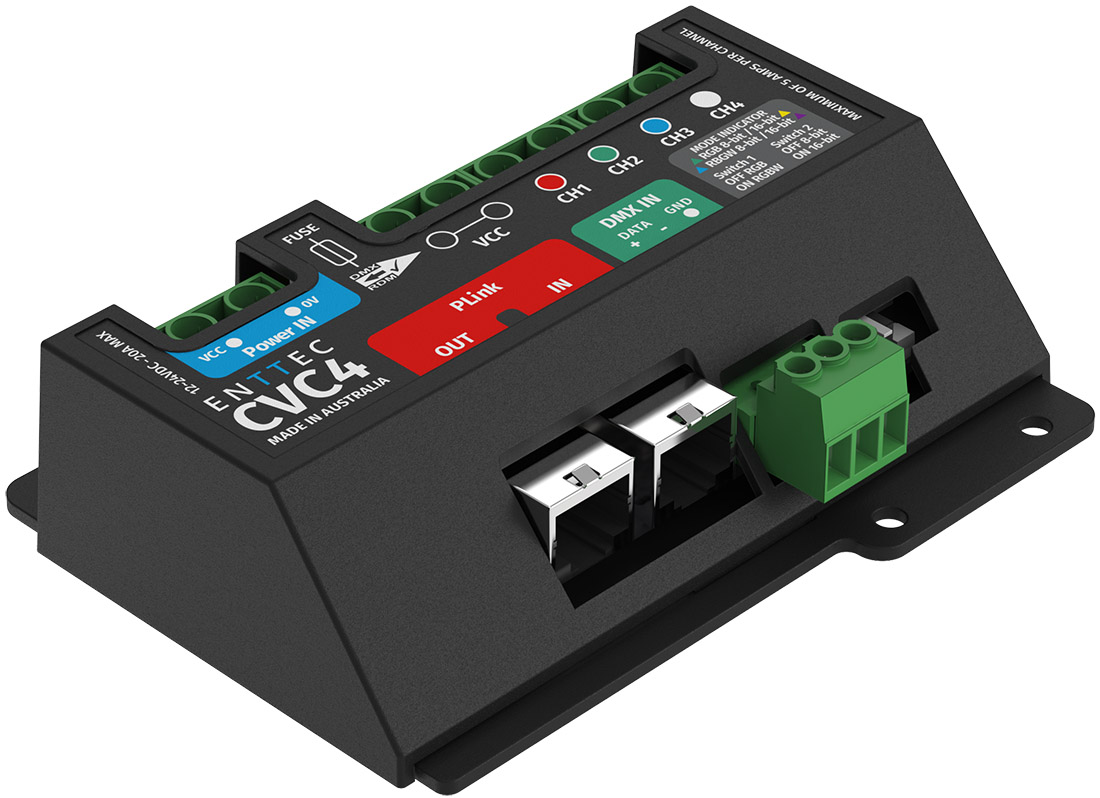 Here at ENTTEC, we're always looking to improve our product range.

Thanks to your feedback, we've made upgrades to the mechanical design of our installation-grade, 16-bit auto-addressable CV dimmer, the CVC4.
Key modifications include:
Attachable TS35 DIN rail mount for fast installation into control cabinets
Rear aluminium heat spreader for passive cooling
Electrically-insulated housing
Updated product SKU (73926)
All key electrical components and firmware remain the same, meaning you get the same ultra-smooth dimming, auto-addressing functionality, 5A per channel, RDM and simple mode selection (RGB 8-bit, RGBW 8-bit, RGB 16-bit or RGBW 16-bit) as before allowing existing installations to be expanded without compatibility issues.
Head over to the CVC4 product page
to find out more about the CVC4 and
download the latest documentation now!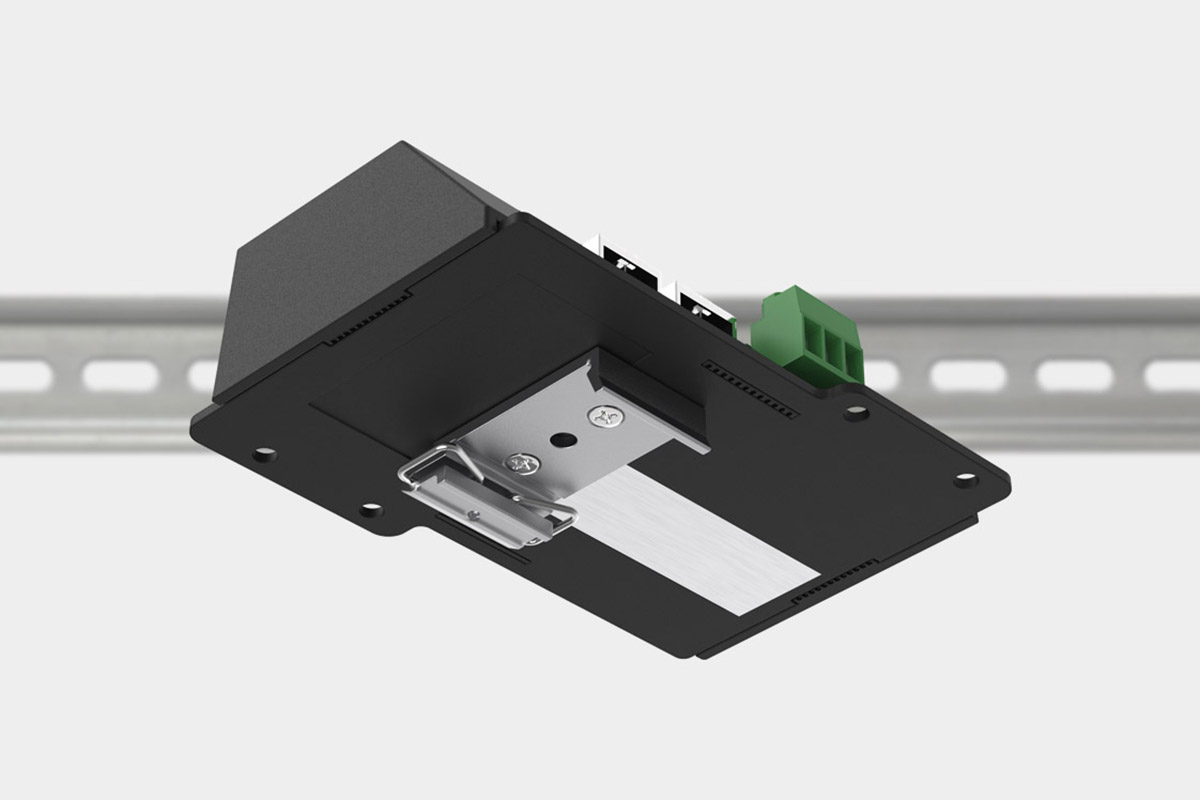 The CVC4 is the perfect LED dimmer for professional DMX installations anywhere:
Architectural
Commercial
Hospitality
Worship
Film & Television
Events … and more!
A breeze to install using its rugged, in-built surface mount tabs or an attachable TS35 DIN rail adaptor, the CVC4's solid-state, fanless design makes it virtually silent while operating.
Incorporating a user-serviceable fuse to reduce the amount of external components and wiring required for a safe installation, the CVC4 has been engineered to bring the ultimate in installer-friendly flexibility and fast deployment when constructing a constant voltage LED strip project.
Auto-addressing
The perfect way to speed up installation time as well as cut costs, this function works intuitively for installers, even if completely unfamiliar with DMX.
Simply connect your CVC4s using PLink protocol, add power, and the CVC4s will all auto-address themselves. More advanced users can also address and monitor each CVC4 using RDM.
Flicker-free
The CVC4 changes the relative brightness of each channel to produce different colors and effects.
What's more, its comparably high PWM rate (1KHz) means that if the LED strip it is controlling is filmed, it will not appear to flicker in recordings in the way that those controlled by LED drivers with a lower refresh rate do.
This makes the CVC4 the ideal device for television studio installations or indeed any space you want to look stunning at the receiving end of a film camera or in a social media shoot.