Datagate Licenses
Supercharge your Datagate Mk2
Add new features to your Datagate Mk2, by purchasing and adding these licenses
*Stream auditor is compatible with Datagate Mk2, Storm 24 and Pixelator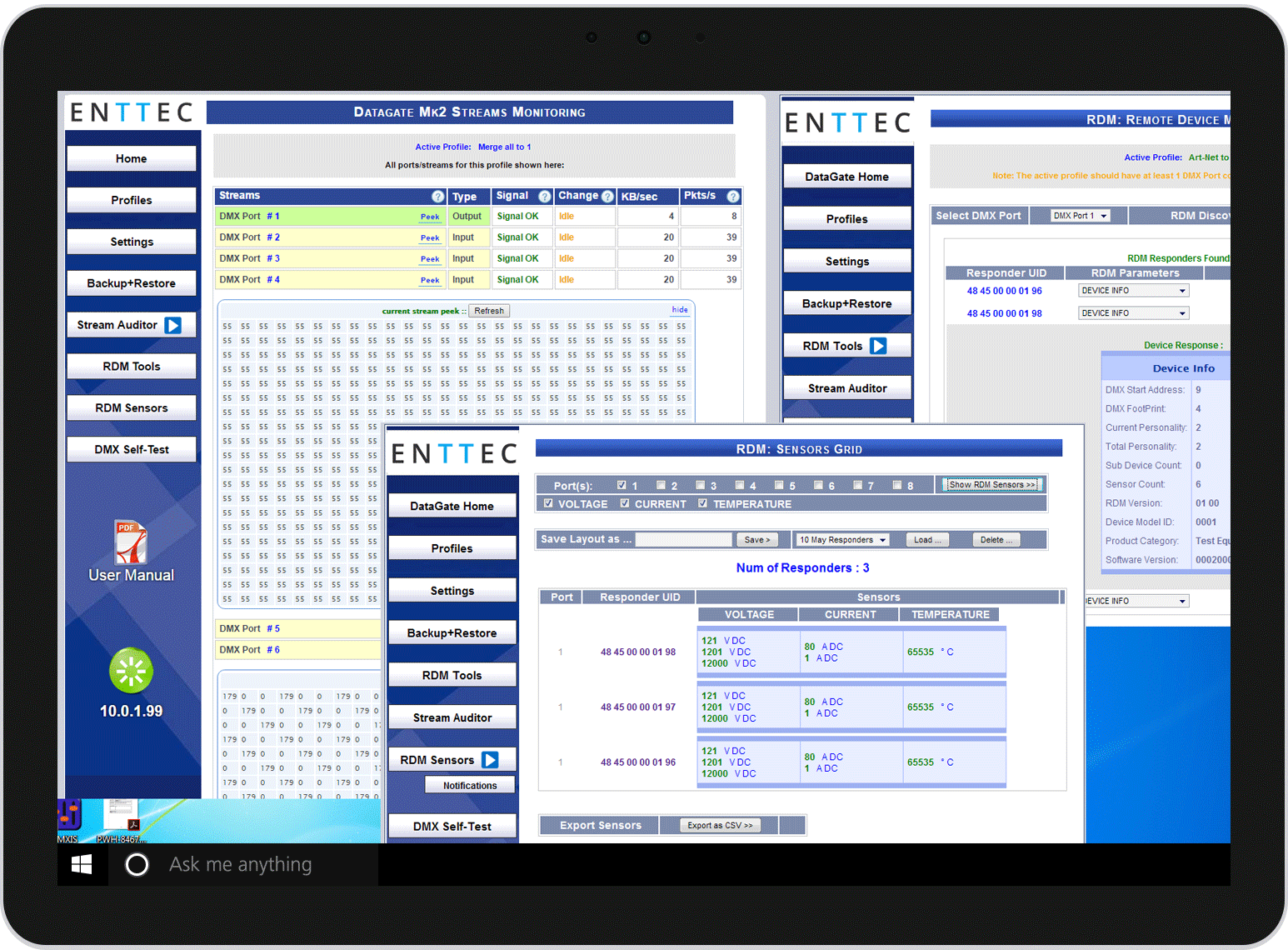 Features
Merging License
Allows you to combine one or more sources to merge and create multiple combinations.
Unlocks HTP or LTP Merge and Priority Merge
RDM Tools License
RDM Tools page, allows access to RDM functions on the Datagate Mk2. All DMX ports set as output, can be used to discover RDM devices, and change the common RDM options such as:
DMX address, Personality and Identify.
Each RDM device, has its's own set of functions and buttons, so multiple devices can be handled easily. Clicking on the device ID, opens a new page to handle this device separately.
RDM Sensors License
RDM Sensors page, allows discovering all RDM devices and monitoring all sensors supported by the RDM devices found. Examples include: Temperature, Current and, Voltage sensors. The displayed sensors values are refreshed, automatically every few seconds.
Values can be exported, or emailed at intervals set using the settings page. Sensors layout can be saved and loaded, to minimize any delay in discovering them again and again.
Stream Auditor License
Monitor each source independently from the Stream Monitor page. Compatible with Datagate Mk2, Storm 24 and Pixelator