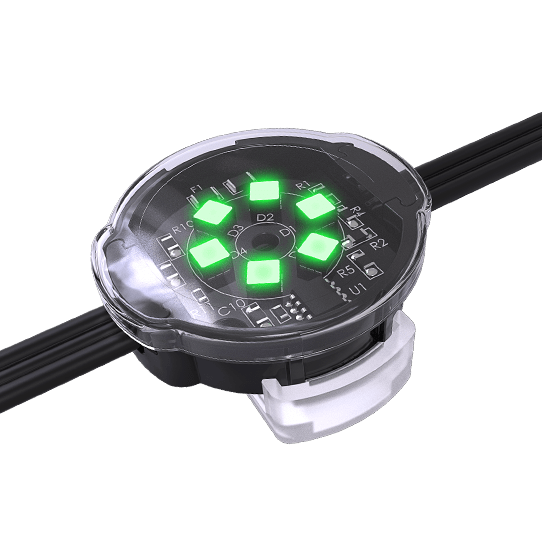 High resolution IP67 40mm clear RGB 24V pixel dots with 125mm pitch.
High resolution IP67 40mm clear RGB 24V pixel dots (125mm pitch).
Smarter in every bit.
This product is made to order. Please call us for estimated lead time.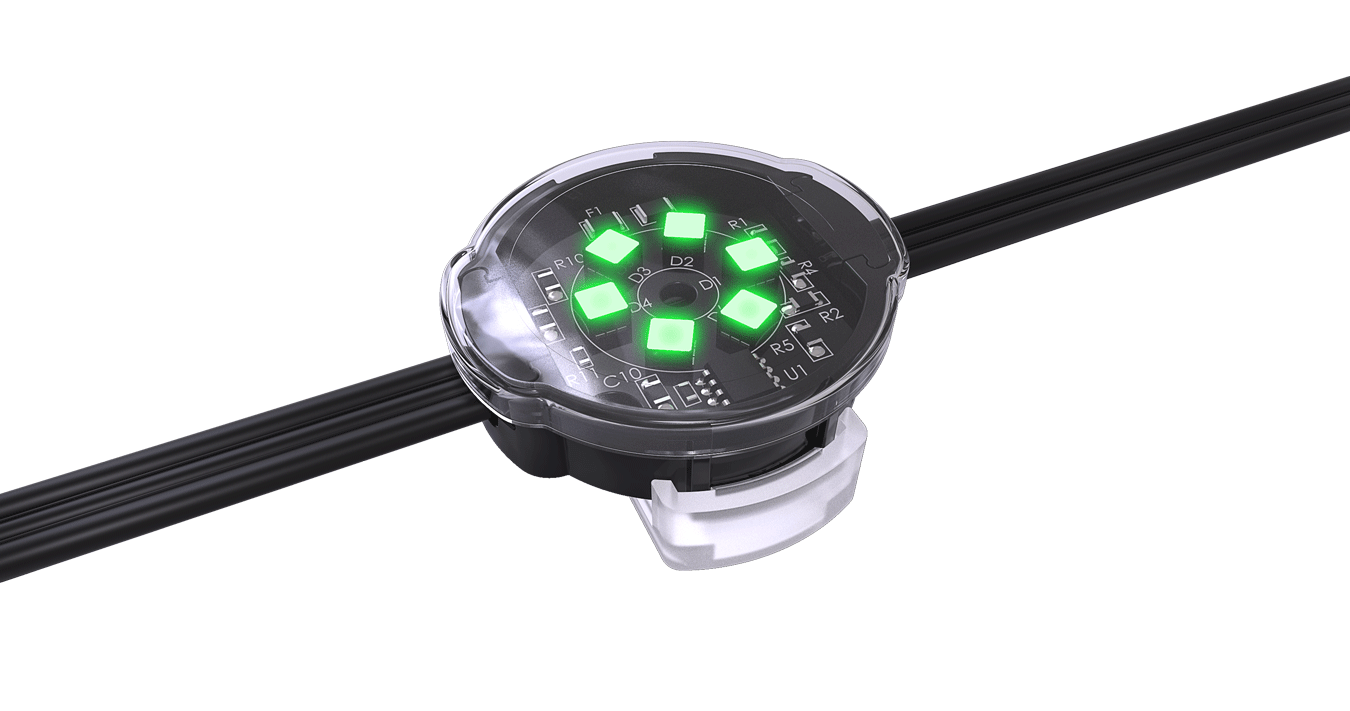 Features
Outdoor 24V pixel dots
IP67 rated, and carefully crafted, these pixel dots are great for outdoor use with an on-board thermal fuse within each dot, and weatherproof connectors at the end of the string. 24V DC input supply voltage.
Smart with higher resolution
Each pixel supports up-to 12bit colour resolution. Which means, each pixel can achieve over 16.7 million colours with a scan frequency of up to 400Hz.
Extensible as required
These come in a string of 50 dots (set at 125mm intervals) with connectors at each end. Can easily be extended to suit any project, big or small.
Strong and robust
With a tough plastic body, and thick copper cabling, these dots are meant to last. The built-in data signal reshaping circuit helps to maintain data integrity.
Pixel mapping
Fully compatible with Pixie driver, Pixelator Mini and Pixelator (revB only). Please note that Plink injectors will be required.
Mounting clips support
Easily wall-mount the dots using the 9PDOT2 mounting clip accessory.
Downloads
Documents
Pixel Controllers
Related products
Category: LEGACY PRODUCTS