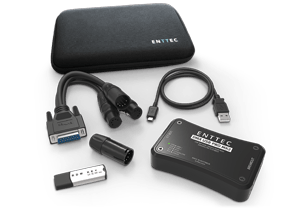 The ENTTEC RDM Kit gives you the power to make use of all RDM features available.
All-in-one RDM package
The RDM package combines the very best of ENTTEC's RDM expertise in one comprehensive kit as impressive as our RDM products are standalone.
So, the RDM Kit combines our industry-leading USB PRO MK2 and a license key to unlock the full power of both ENTTEC's RDM Controller and RDM Sniffer apps. To ensure the connectivity can be made as simple as possible, these items are bundled with cables and terminators to get you connected. Plus, of course, a handy ENTTEC zip case to store it all in.
Our RDM package is all you need to find, address, configure and analyse your supported RDM devices.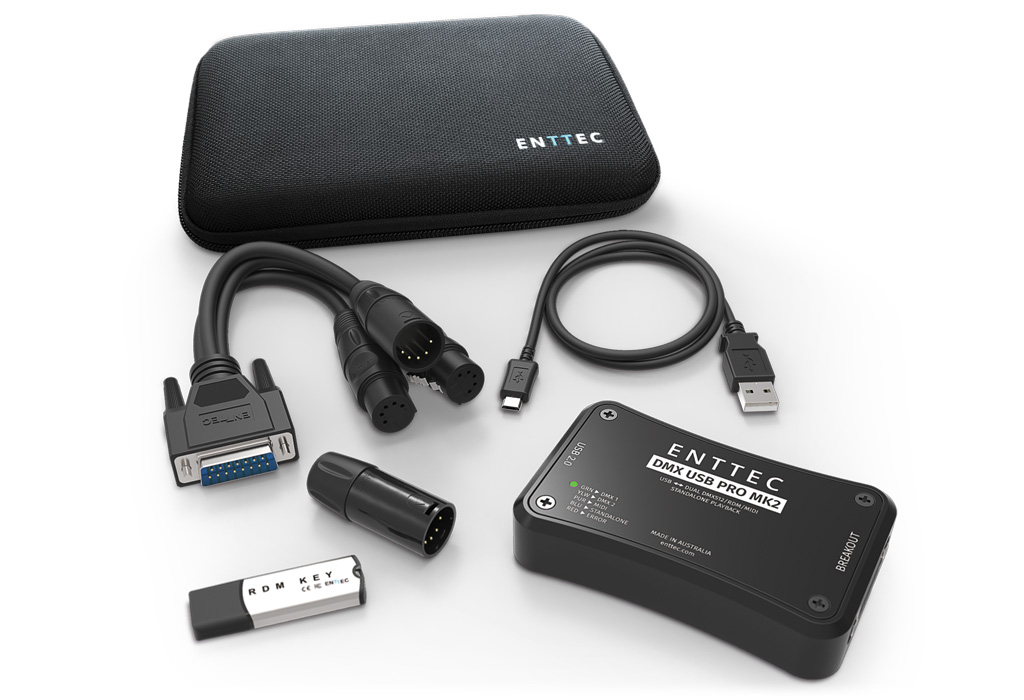 Features
All included RDM Kit
DMX USB PRO Mk2 (70314), RDM License Dongle (70511), ENTTEC Zip Case (70317), USB Cable (50282), 5pin DMX Breakout cable (79146) and, a 5pin DMX Terminator (79122).
RDM Controller
Find, configure and monitor all RDM supported fixtures, using RDM Controller. Full features unlocked with RDM Kit
RDM Sniffer
Test, compare and analyse RDM packets to ensure RDM compatibility, all using RDM Sniffer. License included with RDM Kit
Take it with you
All the items, come packaged inside a portable ENTTEC Zip case. Take it with you, and you are RDM ready wherever you are.
Apps
Recommended RDM Apps
Recommended DMX Apps
Downloads
Documents
Apps
Support
Category: LEGACY PRODUCTS