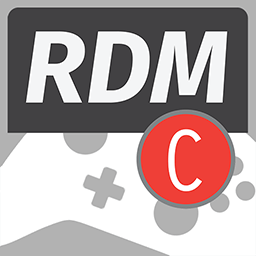 The RDM controller is an application designed to control RDM fixtures
Control and monitor RDM fixtures remotely
You could do it the hard way, or you could do it the ENTTEC RDM Controller way. RDM Controller is a powerful app designed specifically to control and monitor RDM fixtures remotely. Whether you use the LITE or FULL version of the app (which unlocks access to all RDM commands, even custom manufacturer ones), the simple, intuitive drag and drop interface makes working with RDM commands virtually effortless.
Features
Smart Patch
Simply drag and drop any RDM enabled fixtures to the patch gird, to address them. Options to auto address also available. RDM makes it easier to address the fixtures/drivers easily.
Talk back to the RDM fixture
Controller allows you to change DMX Address, Personality, Lamp mode, and a host of other supported commands. Take conrol of your fixtures remotely.
Monitor the Sensors
Easily monitor the values of various Sensors from RDM fixtures in real time. RDM Controller supports all types of Sensors, and shows the relevant information in a graphical bar.
Find all RDM fixtures online
Do the basic RDM task of finding all the connected RDM fixtures, using our RDM Controller, right from your laptop. Simple and convenient.
Basic Features (free)
Full discovery : detects all RDM devices and adds them to the list
Sub Devices: detects any sub devices for a selected device
Device Info: view a detailed summary of the device
DMX : change DMX personality and DMX start address for the fixture
Conforms to full ANSI E1.37-1 RDM standard
Control & monitor upto 512 RDM devices
Full Features (license required)
GET and SET for all PIDs (even user defined)
Monitor your fixture for any sensors with easy to view info
Drag & drop DMX address patching
Status messages
Advanced RDM Get/Set (send any manufacturer PID)
Please note: The full mode is activated by using either:- RDM Kit, OR RDM License Dongle + USB PRO or PRO Mk2
Downloads
Documents
Apps
Support
Works with
Categories: DMX, Hardware, RDM, USB, USB