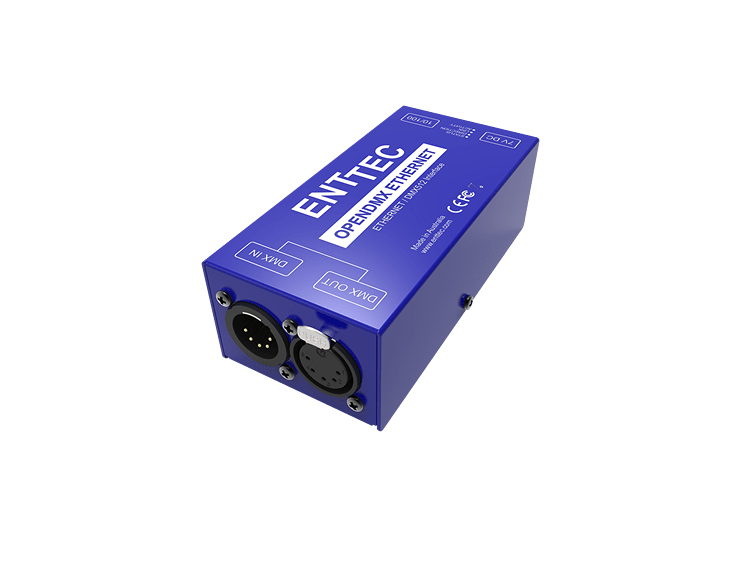 Standard simple single port Ethernet to DMX gateway. 7V Supply or POE(Power over Ethernet) option
Control lights over Ethernet (POE)
Enjoy the build quality and performance of our ODE DMX Ethernet Gateway with the added convenience of Power Over Ethernet.
A robust and affordable DMX Ethernet Gateway, ODE is the surefire solution to controlling lights remotely. Simply connect your console or computer directly, or interface with popular iPhone and iPad applications.
POE router or injector required, unless you add the optional 7V power supply.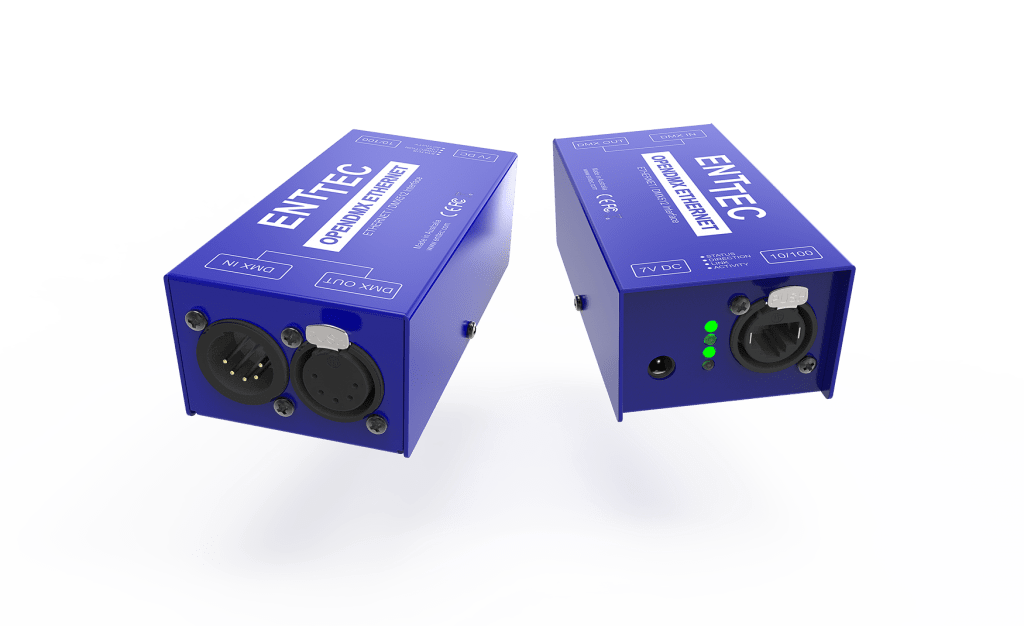 Features
10/100 Ethernet port
IEEE 802.3af (Power Over Ethernet)*
Supports Industry standard Art-net and ESP
Can be used as Input or Output
Status, Direction and Link leds
Ethercon connector
7V Input DC jack (power supply sold separately)
ARM 32bit Processor.
Upgradeable firmware
* POE Injector required to provide power over Ethernet
Recommended App: D-Pro
D-PRO 2U is a software based lighting controller which plays well with a host of different professional level hardware devices from ENTTEC.
It has plenty of advanced features for the most demanding lighting professional applications
includes D-PRO Player, a touch screen firendly interface to easily control your cues.
An OSC controller (such as TouchOSC) can be used to remotely control D-Pro.
Windows and Mac OSX compatible
Recommended App: ELM
ELM : ENTTEC LED MAPPER provides total control over your LED system, regardless of shape and size.
Design your layout with vector-based objects for maximum precision and flexibility.
Load the media of your choice and begin playback as needed
Supports Spout and NDI
Supports RGB, RGBW, RGBA, RGBAW/RGBWA and White fixtures
Compatible Apps
Downloads
Developers
Others
Application Notes
Category: LEGACY PRODUCTS