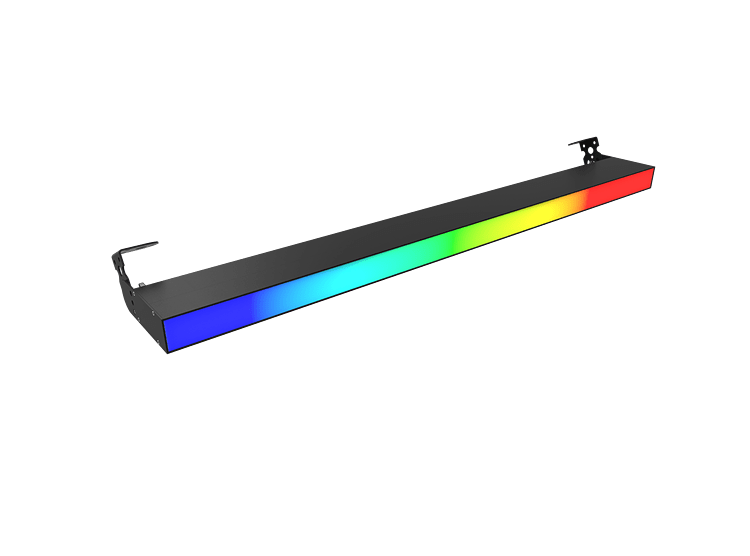 Phero 33 is for direct lighting applications. Its slim form factor makes it an ideal touring partner, with 3 diffuser options to choose from.
The pixel hero
With its stylish slim form, the PHERO 33 RGB pixel bar is the ideal direct lighting touring partner. Its 66 RGB LEDs deliver rich colours and consistent brightness at a medium output. The set-up is quick and easy, power consumption minimal, with a choice of three diffusers to enhance your creative options. Fully compatible with ENTTEC pixel controls.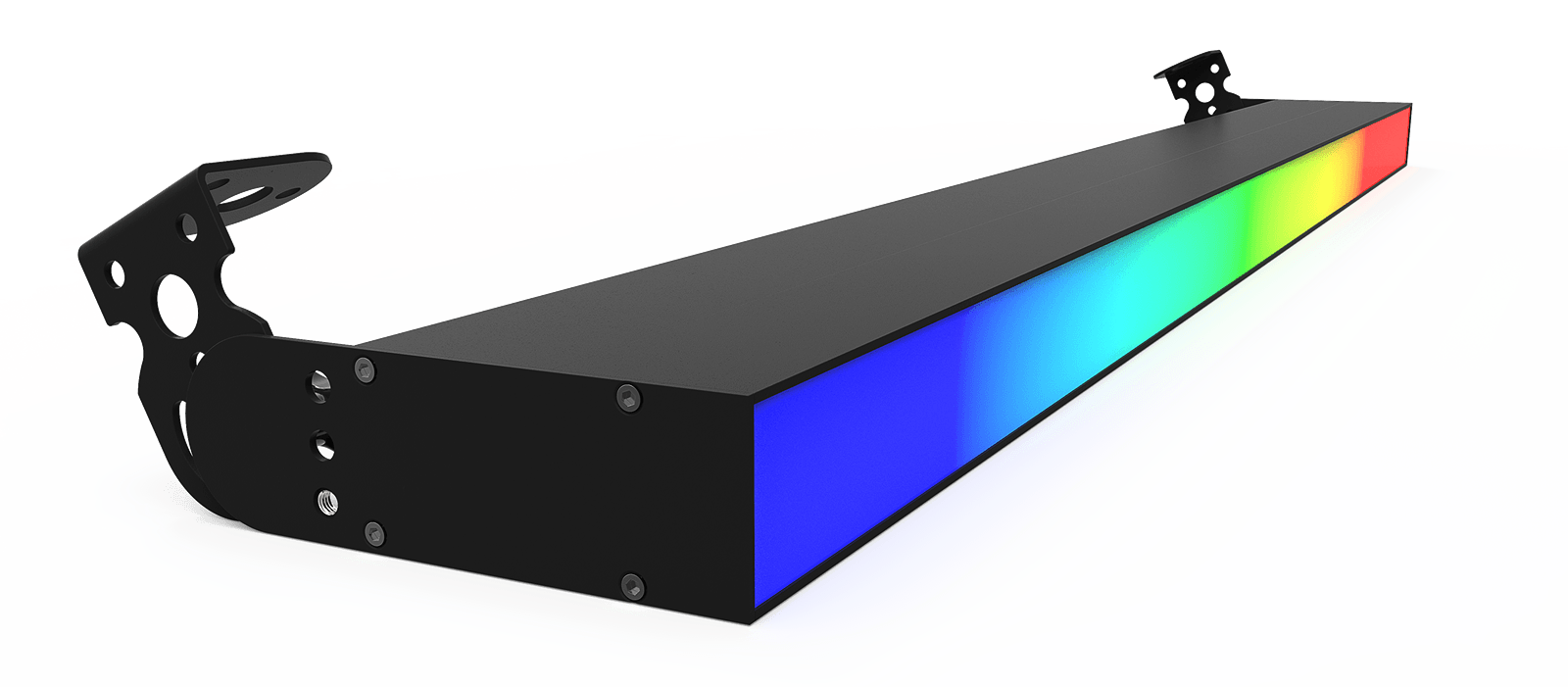 Features
33 RGB pixel bar
In total, 66 colours of calibrated RGB, with high-quality RGB sources patched as 33 individual pixels offer consistent brightness and extended colour gamut. Deep reds, ambers and yellows are all rendered with dynamic punch on the Phero 33.
Medium output
Using the latest reflective materials and an advanced optical design, the Phero 33 offers medium output (compared to Phero 30), while consuming only 18W. Each pixel is made up of 2 LEDs.
Flexible diffuser options
Frosted – Diffused to create the best spread.
Black – Allows stealth applications.
Clear – Maximum light output
Linear pixel bar
IP40-rated and 900mm long, the lightweight and compact aluminum profile allows Phero 33 to be the slimmest linear pixel bar, with all connections included.
Multiple connections
Each bar has 2x Ethercon connectors (PLink data), 1 blue Powercon and 1 grey Powercon connector. These allow an easy daisy chain of up-to 10 Phero 33 bars. Uses mains power through Powercon connectors for convenient installation.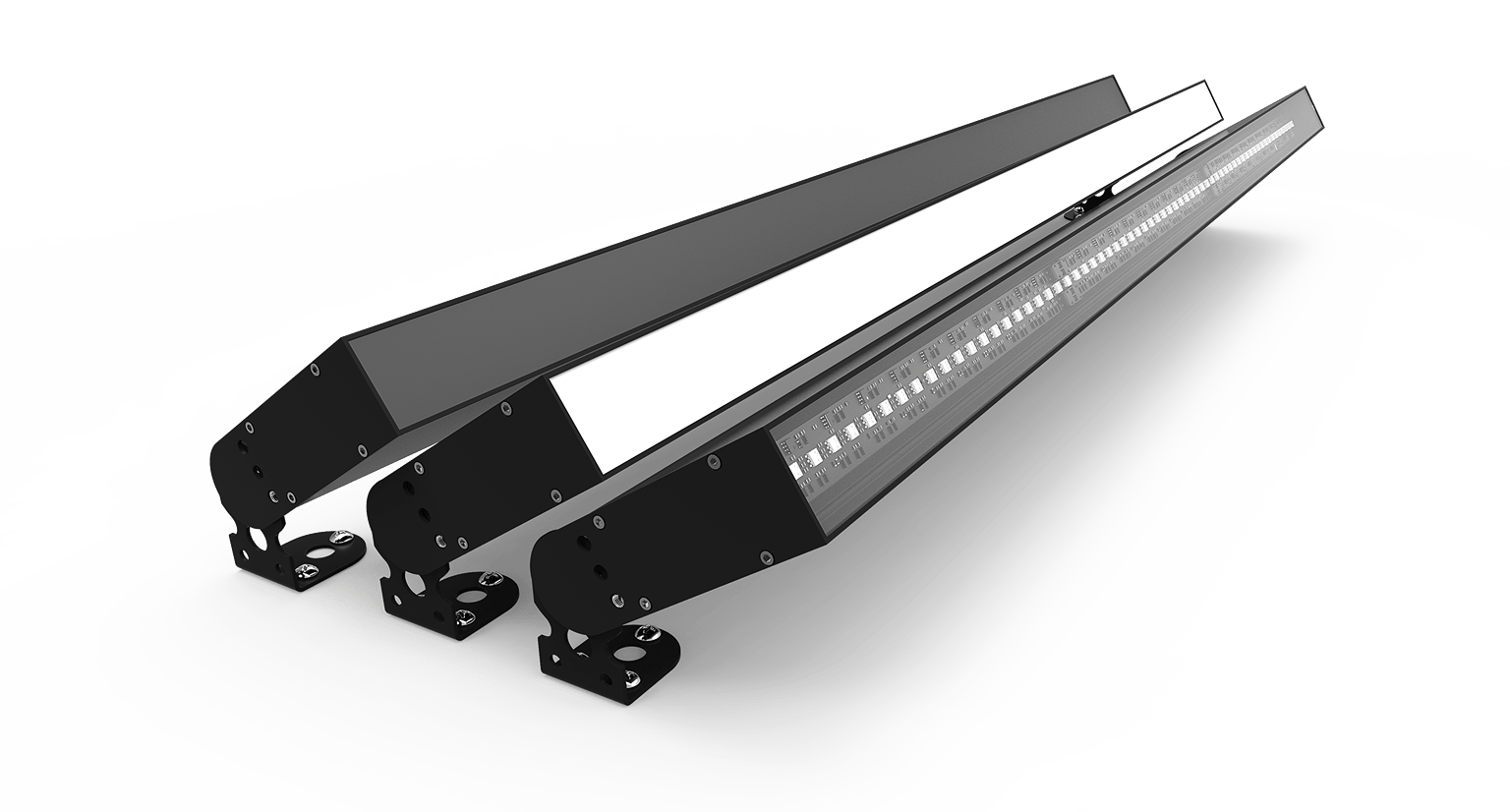 Downloads
Compatible with
Categories: Pixel Control, Pixel Control, Pixel Tape Drivers, USB