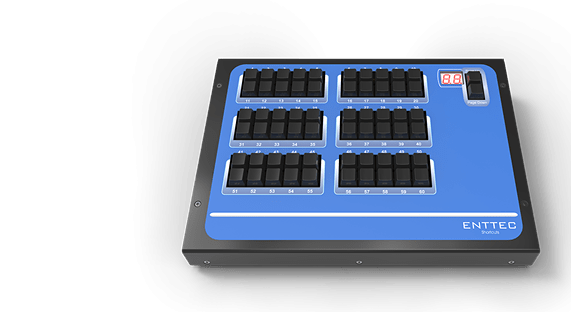 Shortcut Wing, ideal as a lighting control add on. Multiple user defined keys can be set to trigger as a shortcut of supported lighting software.
Ideal shortcut for lighting control
Perfect add-on for your lighting control software, the ENTTEC Shortcut Wing is the ideal way to serve as a shortcut to your software control. Featuring quick Ethernet connection, customizable layout and a high-quality build, this entry-level wing is the essential add-on you've been looking for.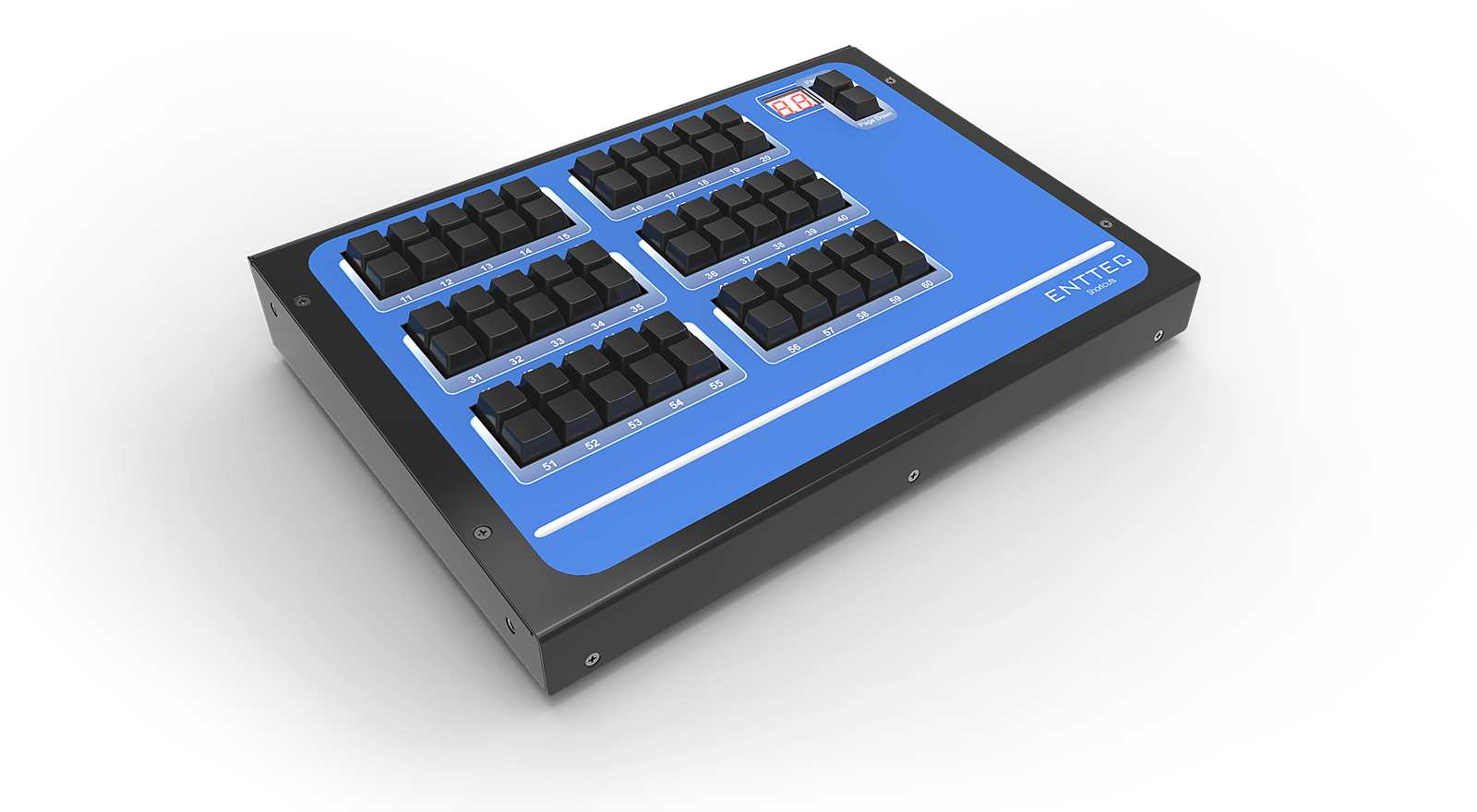 Features
Connect to Network
RJ45 Ethercon connector for a 10Base-T Ethernet connection allows you to connect to your existing network. Supports both DHCP and static IP addressing for versatile support with routers and switches.
Buttons for Action
Shortcut Wing comes with 60 High quality Cherry MX Keys. The cater for the best possible user feedback that you can get. Press the button and relive the action
Multiple pages
Pg Up and Pg Down Keys allow to have multiple pages of buttons. Map these in the software that supports them, and use the buttons for a different action at every page. The LCD segment shows the current page number at all times. Simple and effective.
Modern Web Interface
Configure your Wings using a modern web interface, that can be used with any current web browser. No software to load, no need to learn another way to change settings. The web interface is minimal, yet adequate at the same time.
Please note: revB hardware allows firmware update over web browser.
Wings manufactured on or after year 2015 are revB , and mentioned on the serial-no label.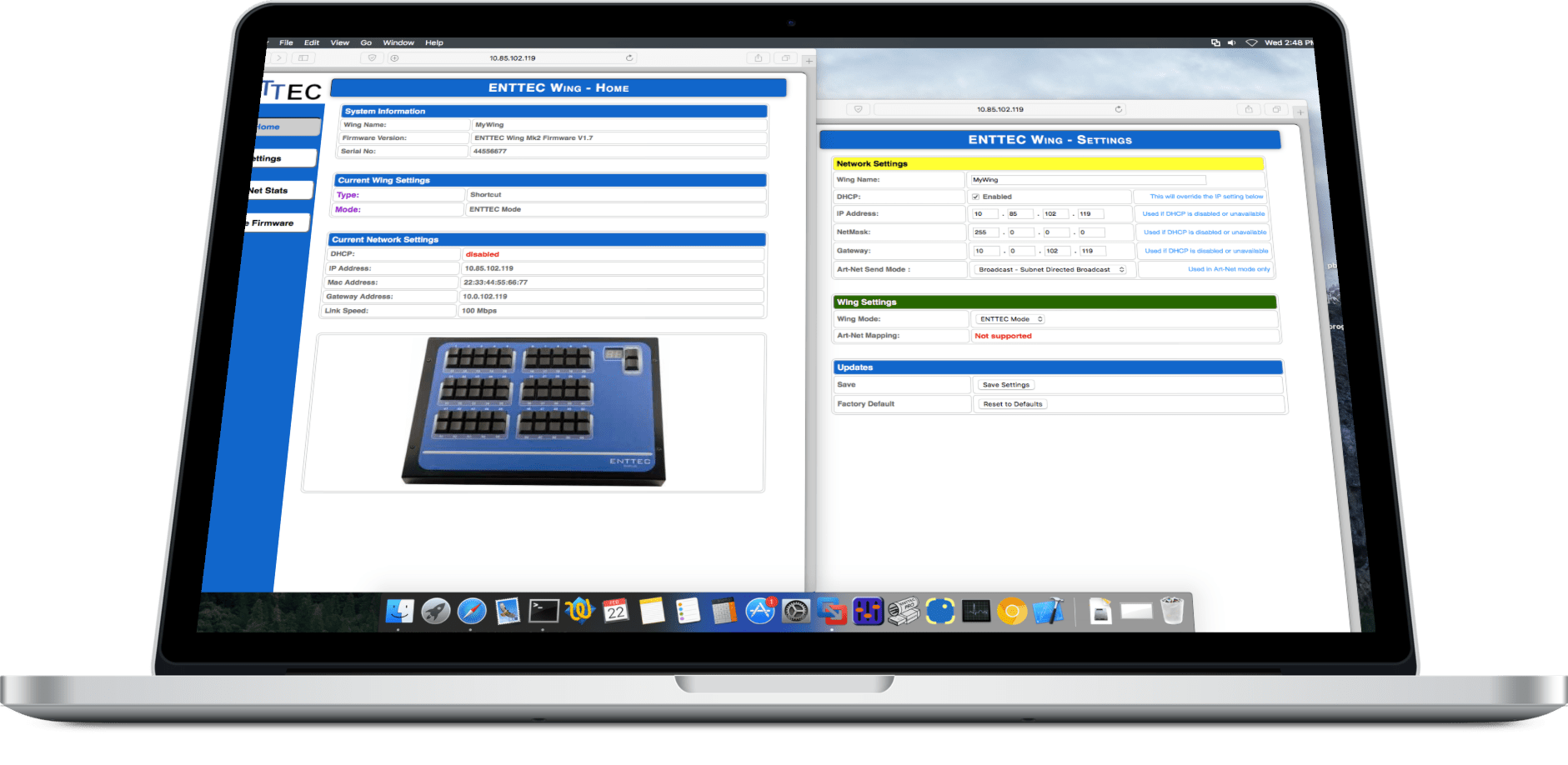 Compatible Apps
Downloads
Documents
Firmware
Developers
Category: LEGACY PRODUCTS