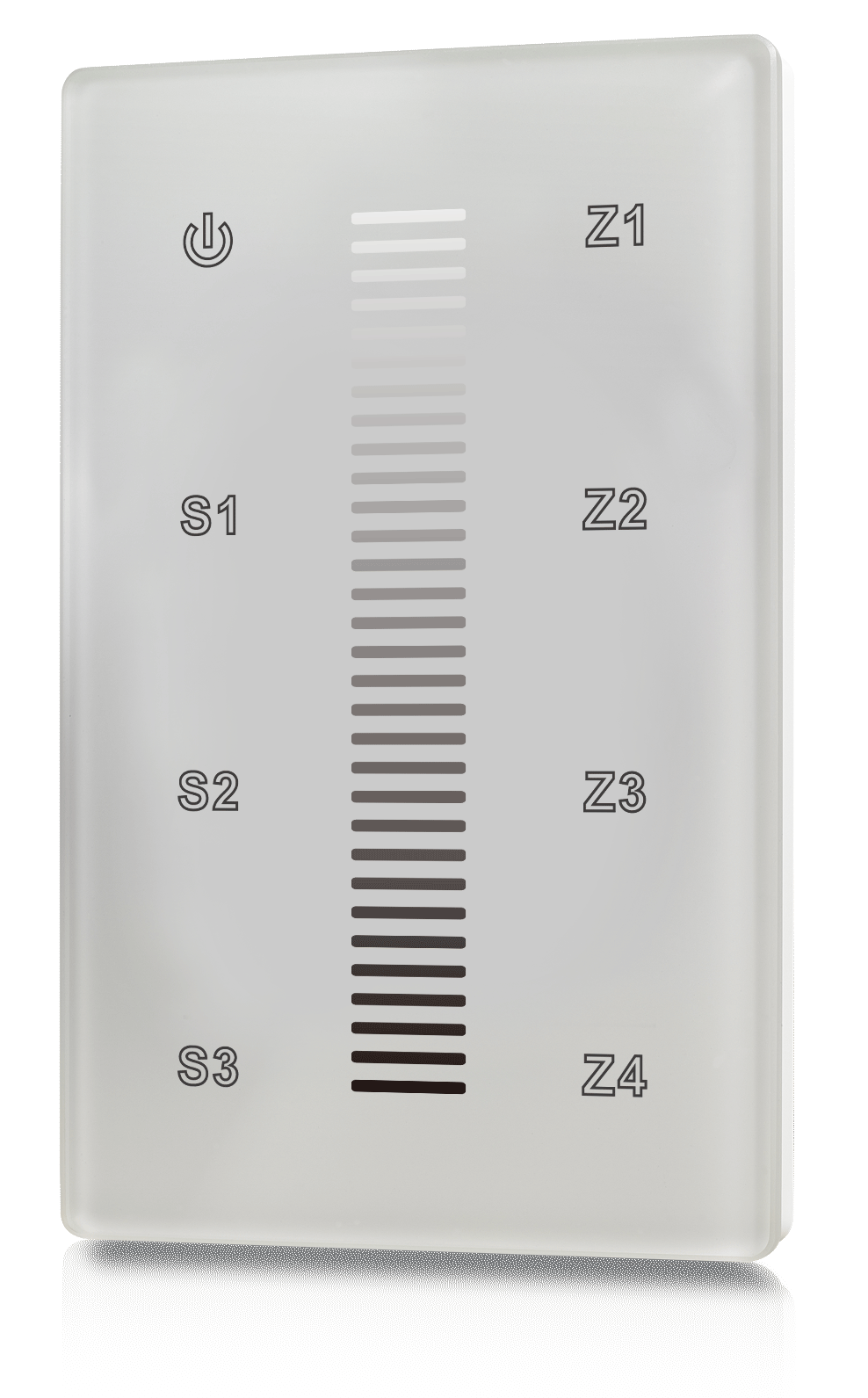 Programmable multi-function DMX controller
LEGACY PRODUCT: discontinued December 2019
Programmable multi-function DMX controller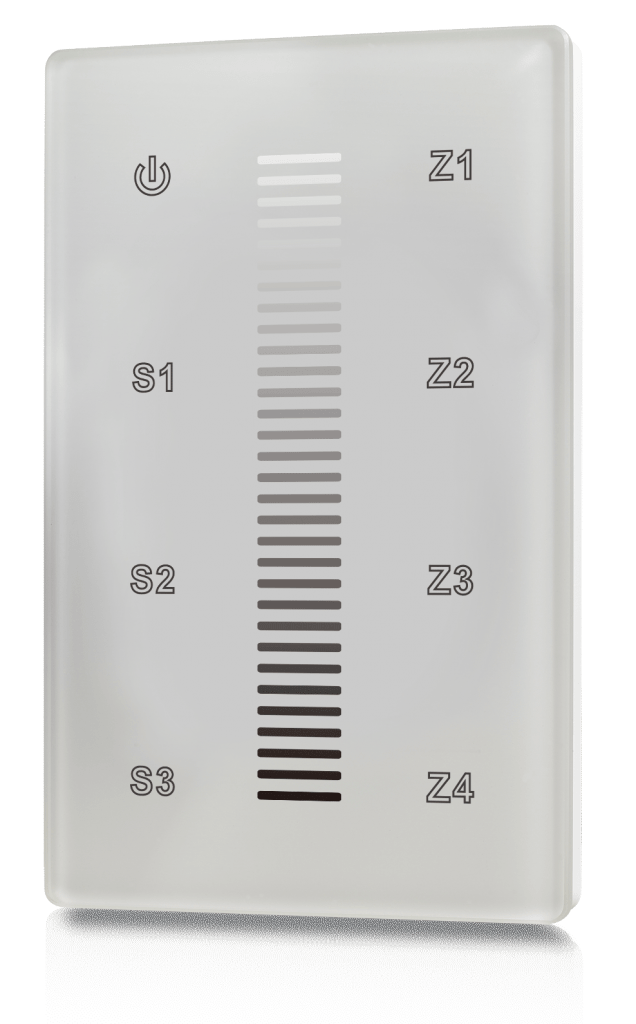 Features
Sleek and simple
An intuitive high fidelity touch interface, allows selection of 4 zones and 3 scenes. Also has LED intensity and selection indicators.
Zones and channel
Allows control of 4 independent zones, each comprising of 4 channels (16 channels in total). Fixed start address of 001.
DMX 512 control
Fully compliant to the DMX512-A 1990 protocol
Save and call scenes
A maximum of 3 scenes can be saved, and can be called when needed. Three touch buttons available, one for each scene. Perfectly suitable for single color LED's.
Downloads
Compatible with
Category: LEGACY PRODUCTS