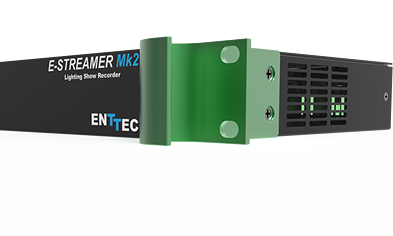 Advanced show recorder with up 64 universes of playback and scheduling
SKU: 70710/70711
One smart box for all your show recording/playback needs
Only a truly advanced show recorder supports configurations from 4 to 64 Universes of recording and simultaneous playback. Used widely throughout the lighting industry, there's virtually no limit to the number of shows you can create using ENTTEC's E-Streamer. Lighting designers rate it #1 for power, speed, flexibility and its famous intuitive workflow.
Play shows back concurrently to a schedule of your choice, over days, months or even years using the inbuilt astronomical clock to precisely trigger your sequences. Alternatively, use one of the E-Streamer's remote triggering options to create interactive installations without requiring a costly lighting console or needing multiple playback units.
To ensure recording starts at a precise time, a 'recording channel' has been added to the E-Streamer. This lets the control source determine precisely when recording should begin. Alternatively, you can use the localhost web interface to record, configure and play back your shows. Use RS232 and Ethernet-based commands to fit into much wider integrated projects, or even password-protect your settings to choose who can trigger playbacks for custom show security.
The robust 1u hardware fits into 19″ racks and is available as standard with support for Art-Net 1, 2 and 3, plus ESP protocols with an option for physical DMX ports.
In addition, to allow expansion of your project across multiple sites, the backup and restore functions allow shows to be ported between E-streamers.
Seriously, is there anything it doesn't do?
Features
Stream multiple Universes
Configurations from 4 to 64 universes available. Multiple universe recording and simultaneous recording while playing other shows also possible. Each Show has it's own settings, and there's no limit to the number of shows you can create.
Simultaneous show playback
Unlimited simultaneous show playback (HTP merging between shows). SD Card for show storage (included)
Available in two versions
DMX512, Art-Net, and ESP protocol support. Available with DMX ports (4 Universe license included) or without DMX ports (8 Universe license included).
Smart Web based Control
Control and configuration using built-in web interface (smartphone compatible). Web-based mastering of shows permitted during playback. A custom Show Control screen available, designed for ease of use and compatible with any device with a browser.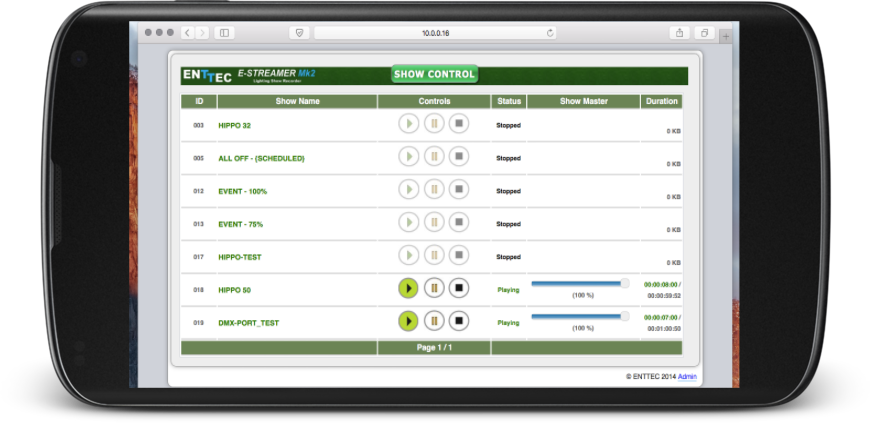 More Control options
Remote Show control is possible either using RS232 or Ethernet-based commands. Trigger a show using a Serial command from RS232.
Scheduler to take care of automated needs
Flexible play list allows event scheduling by minute, hour, day, and month increments. Set it up, and let it run all the sequences as per the saved schedule. All done by the Web-based Events page.
Compact Hardware
Fits into standard 19″ rack single height (1 Rack unit). Small form factor, makes it easy to place it in a cabinet.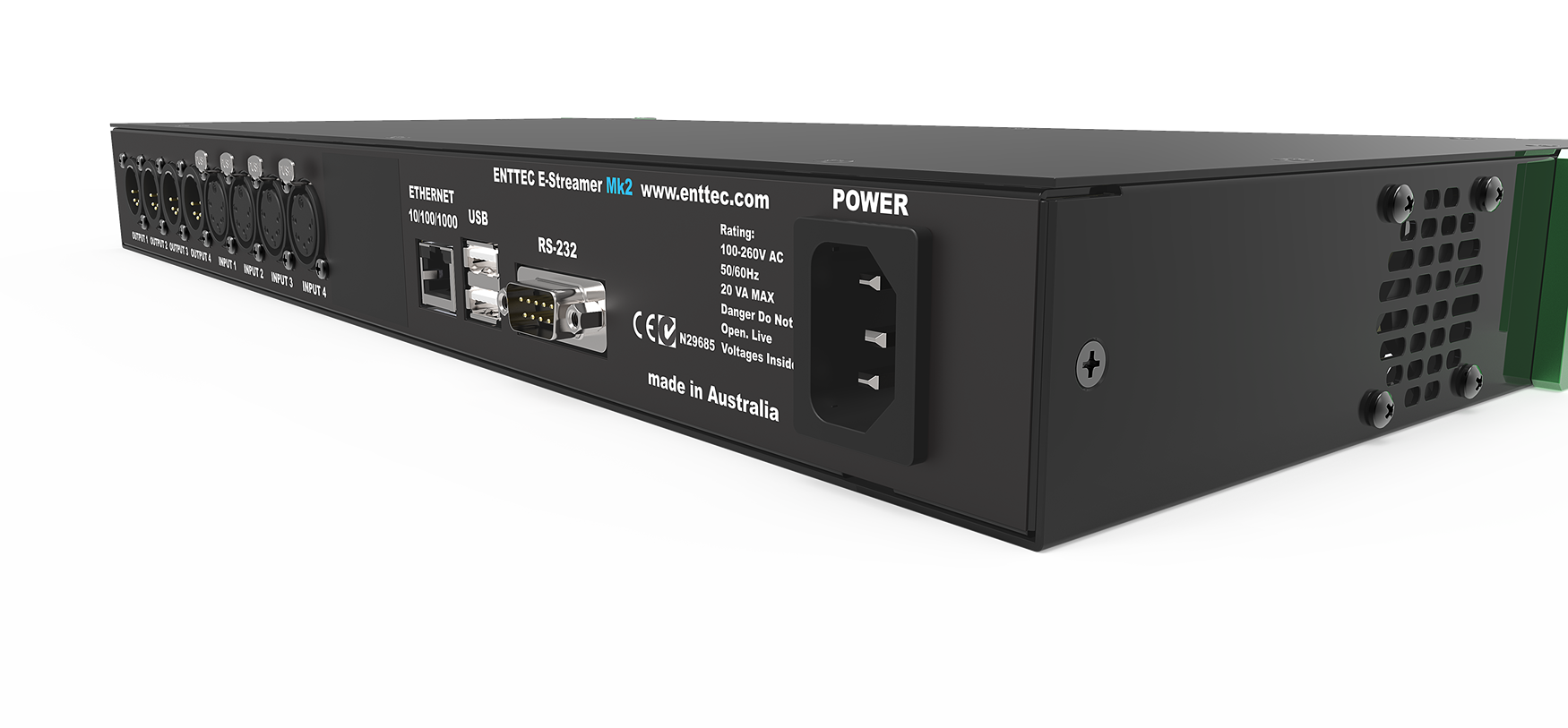 Downloads
Documents
Firmware
Developers
Related products
Categories: Art-Net, DMX, DMX Conversion, Ethernet, sACN
Tags: Art-Net, dmx, DMX Conversion, dmx ethernet, ethernet, Gateway, Node, sACN, storm, Storm 24