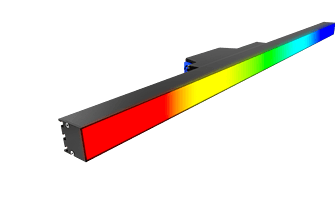 The Phero 30 allows unparalleled flexibility and amazing light output. Ideal for pixel mapping and universal lighting applications.
Brightest Phero ever
The Phero 30 RGB pixel bar delivers the highest output in its class. Boasting blended and uniform colour along its 90-colour RGB output, the Phero 30 provides superior punch from less power.
Available in EU and US voltage.
Contact us to purchase.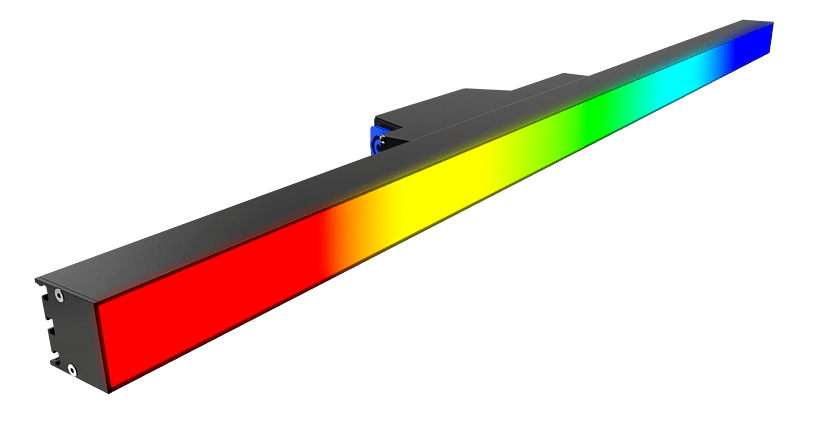 Features
RGB pixel bar
In total, 90 colour-calibrated RGB sources patched as 30 individual pixels offer consistent brightness and extended colour gamut. Deep reds, ambers and yellows are all rendered with dynamic punch on the Phero 30.
Highest output
Using the latest reflective materials and an advanced optical design, the Phero 30 offers the highest output in its class while consuming only 25W. Each pixel is made up of 3 LEDs.
Flexible diffuser options
The standard holographic diffuser offers a blended, uniform beam while only losing 5% of output. Optionally, you can leave the diffuser off for full, clear output.
Pixel mapping
Using the field-proven Plink technology found in the Pixelator and Pixie Driver. Large scale applications of Phero 30 have never been easier or as cost effective.
Linear pixel bar
IP40-rated, and 1 metre long, its lightweight and compact aluminum profile allows Phero 30 to be a slim linear pixel bar, with all connections included.
Multiple connections
Each bar has 2x Ethercon connectors (PLink data), 1 blue Powercon and 1 grey Powercon connector. These allow for an easy daisy chain of up-to 11 Phero 30 bars. Uses mains power through Powercon connectors for convenient installation.
Downloads
Documents
Compatible with
Category: LEGACY PRODUCTS