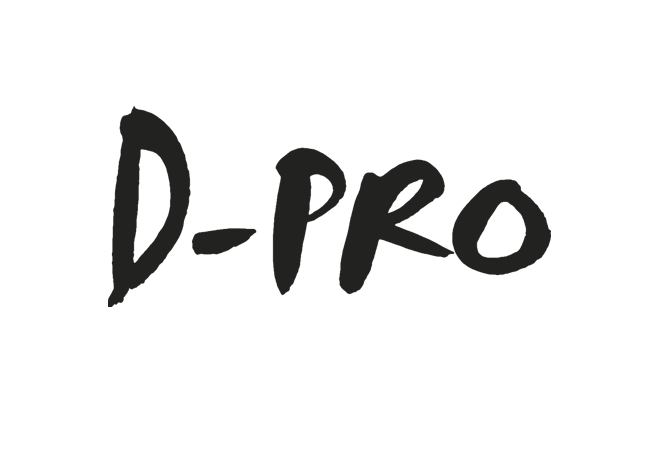 Multi-Universe, intuitive control software – easy to learn and packed with everything the advanced user needs.
Features
Downloads
Tutorials
$200.00
The best software in its class
With the ability to control lighting this easily, no wonder D-PRO is the best software in its class. Operating seamlessly on Mac or PC, D-PRO's intuitive interface and extensive array of advanced features make running preset lighting cues, a second nature. It's pure lighting control at your fingertips.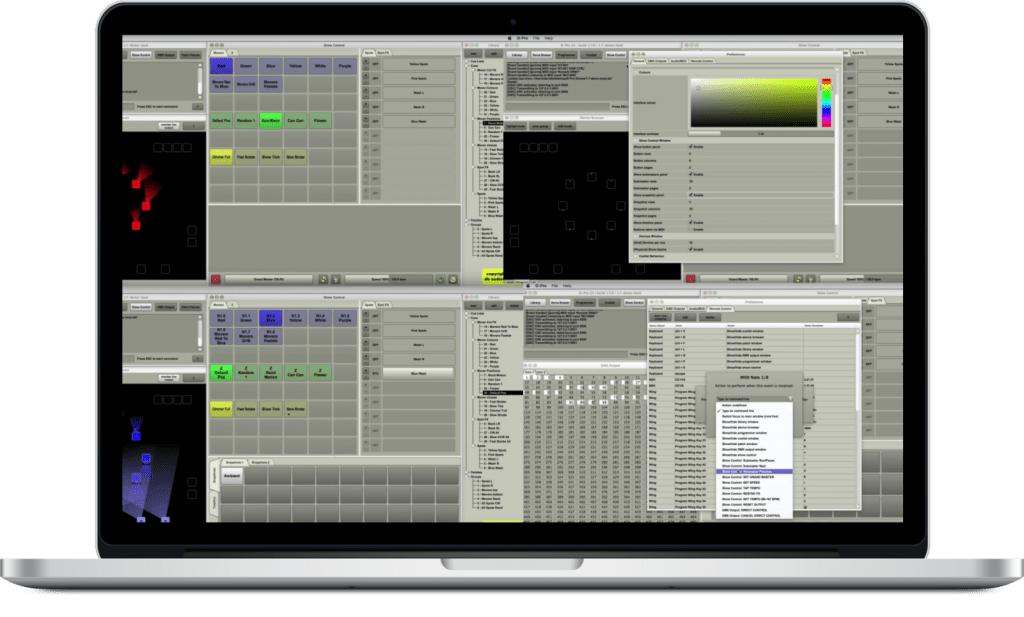 Features
Lighting control for Apple Mac or Windows PC
Mac or PC, you don't need to choose anymore. D-PRO runs seamlessly on both platforms in 32 or 64 bit. Giving you the same interface you can switch as you change systems
Connectivity as you want it
Control your lights using our award winning USB PRO Mk2 or industry standard Art-Net devices. Connect any midi surface for that hands on feel to lighting control.
Standalone show support (PRO Mk2)
Since v1.8.1, all versions of D-PRO allow storing your D-PRO show into the PRO Mk2. Enjoy standalone light show playback, without a computer. This feature is ideal for architectural, retail and display applications.
Unlimited potential
Unlimited Groups, Unlimited Palletes and, Unlimited Cues allowed
Advanced Timing
With the Advanced Timing feature, any category of attributes for any fixture can have its own time in a cue, separate from the overall cue timing.
Be the programmer
A concept familiar to many moving light console users, the "Programmer" area allows live edits to be made and saved as a cue, group, or palette.
License Options
2 Universe (70573): Restricted to a single computer only, must be registered before use, download only
Min. Software Requirements
macOS: OS X 10.7 or higher, Intel processor. D-Pro (1.8.1 and higher) is fully compatible with macOS 10.13 and higher
Windows: Windows Vista or higher. (Windows XP support up to D-PRO 1.4.2 only)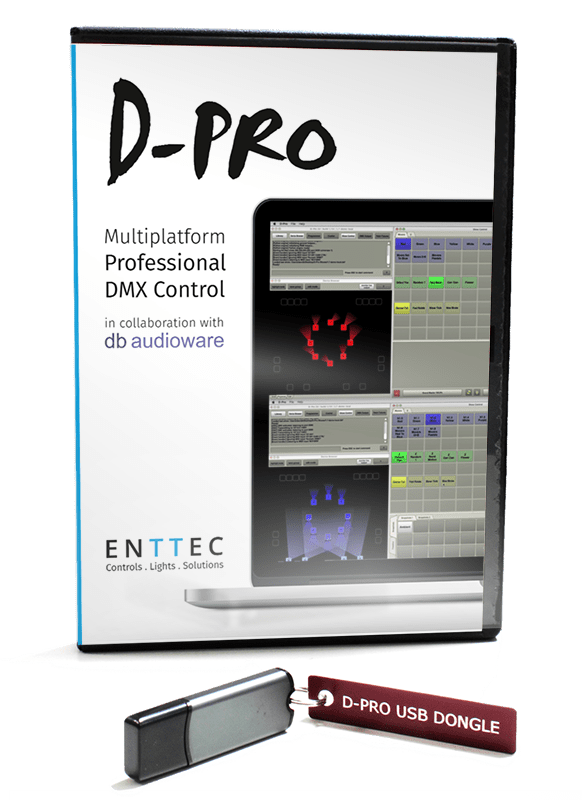 Downloads
Documents
Apps
Helpful links
Tutorials
Compatible with