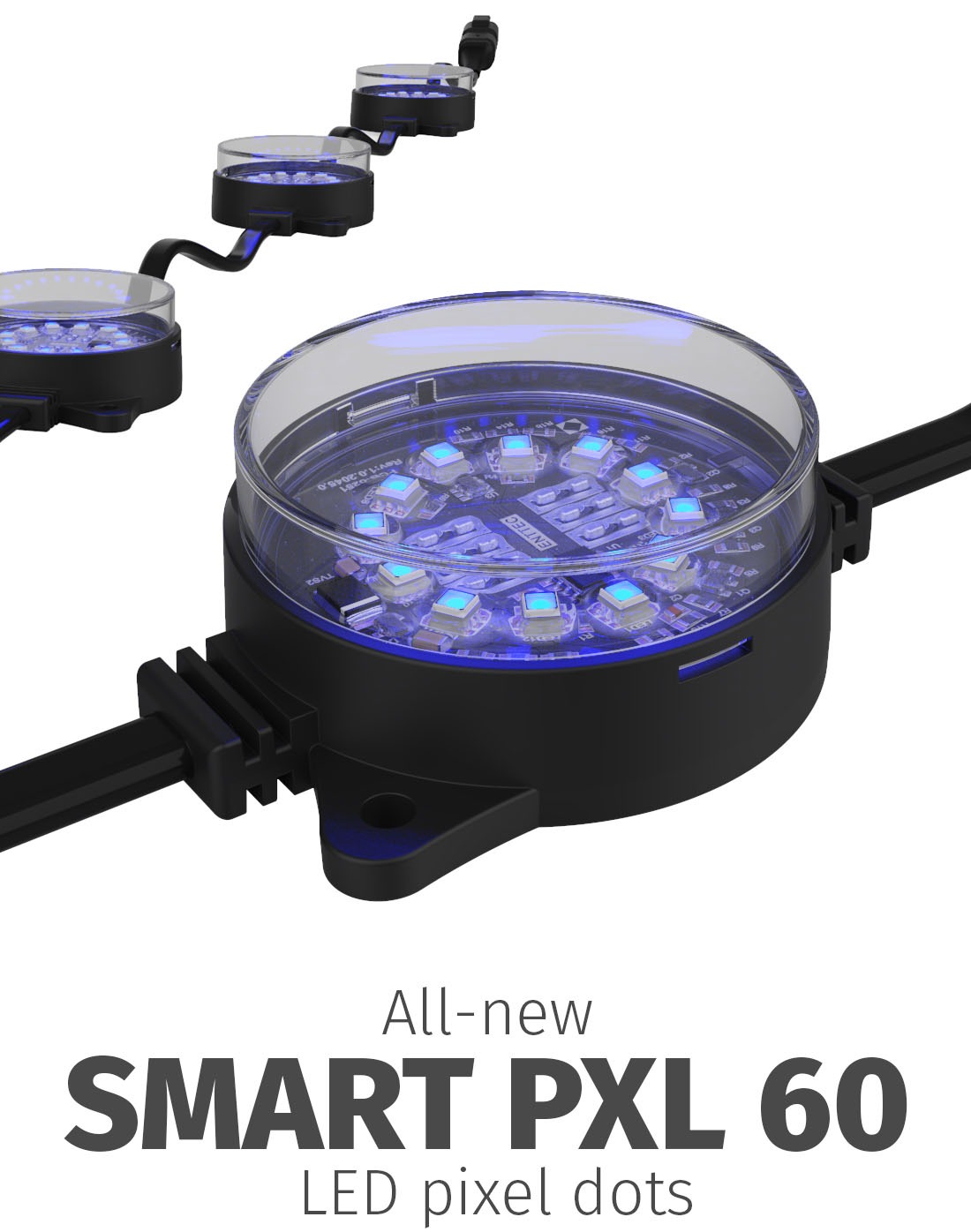 Strings of bright, individually-addressable, 16-bit, RGB & RGBW direct view LED pixel luminaires. – Heavily customizable and compatible with a wide range of accessories, making installation a breeze!
Following the success of our ruggedized SMART PXL 40 dot with it's impressive colour mixing produce both vivid and pastel shades, up 33 lumens per node and robust housing, our engineering team have been busy expanding the product line.
Introducing the SMART PXL 60 dot
The SMART PXL 60 dot retains the flexibility, proven 16-bit dimming, high brightness and automotive grade connectors of the SMART PXL 40, but adds even more customizable options and impressive accessory range to make this a truly stand out product.
Easy to install and configure into any conceivable shape, SMART PXL dots create spectacular, crisp lighting effects while adding a stylish design element to your venue or installation in a larger 60mm footprint. Every string of SMART PXL 60 dots and accessories are designed are and built to order at our Melbourne HQ using our proven manufacturing techniques and QC before dispatch to projects worldwide. Our complete control over the design and manufacture process under one roof makes us the perfect partner for your next project.

Bright 16-bit RGB or RGBW Light Engine
Select between either an RGB (53.5 Lumen) / RGBW (103.3 lumen – 3000K white) 16-bit light engine for accurately replicating video content or precisely tuning colours. You can also choose 8-bit control when using an ENTTEC control system.
24V or 48V Power Variant
We understand that no two projects are the same. Choose between either 24V DC for wide compatibility, or 48V DC for extended cable run length with minimal power re-injection for larger projects.
Variable Pixel Pitch
Customise the pixel pitch to be perfectly suited to your project from anywhere between 150mm – 1500mm.
Lens Options
All SMART PXL dot lenses are manufactured from robust, optical-grade polycarbonate using specialised processes in our Melbourne factory. Select from Diffuse Dome, Clear Flat, Clear Dome, or similarly to our SMART PXL 40s, the option to have no lens to maximize output when building into signage or into set pieces.
Built to last
Robust
Corrosion proof
UV-resistant body
Integrated mounting tags for easy installation
IP67 ingress protection rating
Automotive grade Amphenol AT series connectors
Robust cable over-moulds
Our automated potting process ensures an even light output & premium waterproofing
SMART PXL Accessories
We're firm believers that well-considered design is key to a successful installation. Our team have created a leading range of innovative accessories with premium cabling and automotive grade connectors to support your project and make specifying and installing the SMART PXL series simple. 48V and 24V accessories feature different pinouts to prevent damage being caused when using different voltages.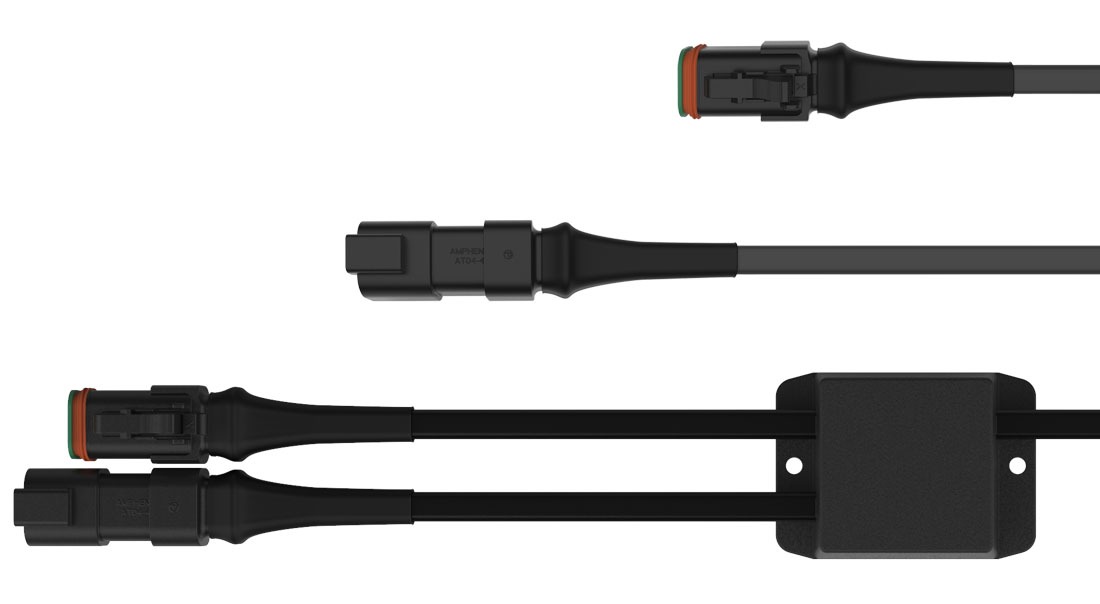 Visit the SMART PXL 60 webpage or contact the team to find out more!