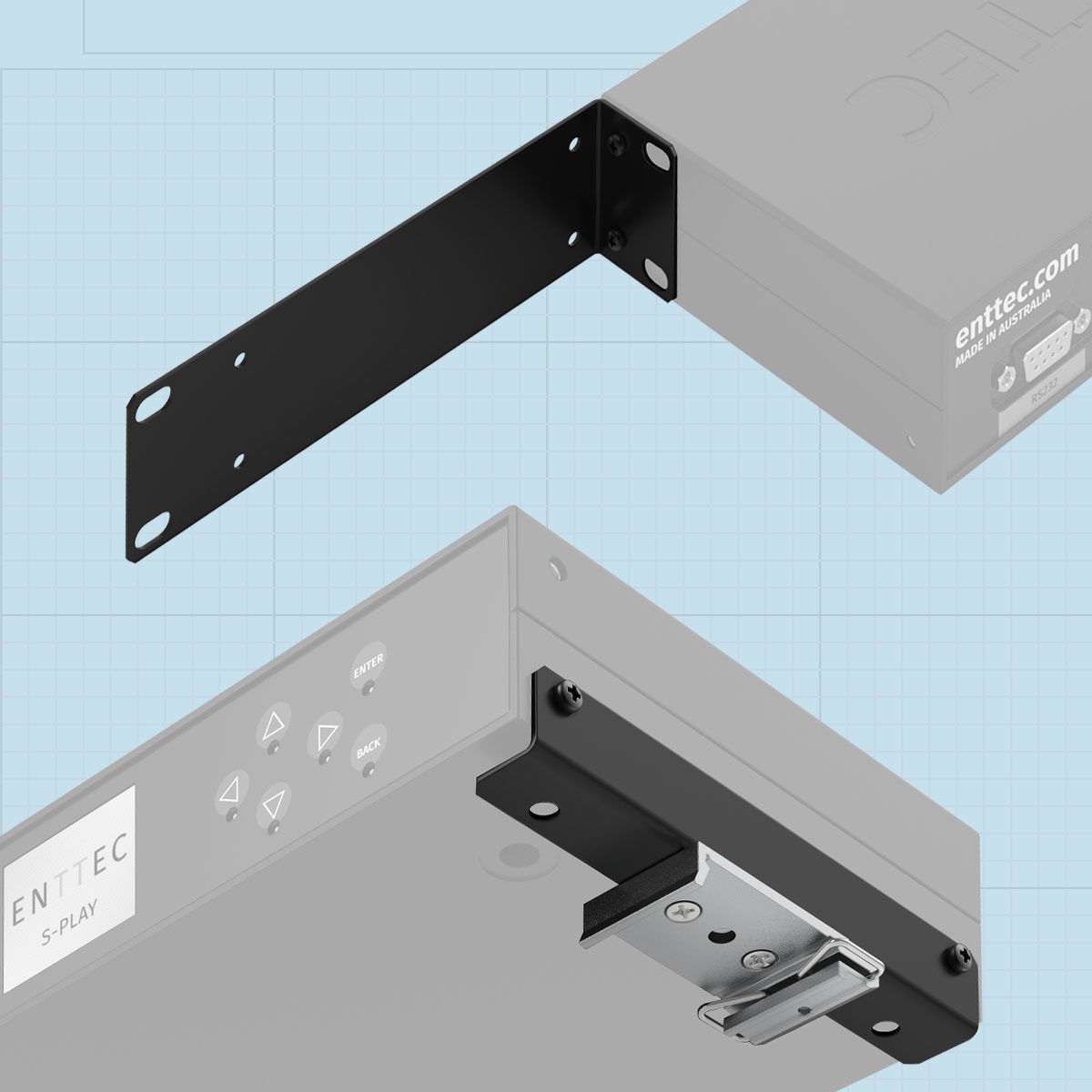 The ENTTEC R&D team are always busy working on new features and updates. We're keen to share the latest S-Play update with you.
You may have seen the, DIN RDS4 opto-splitter taking on a new, compact form factor, allowing surface or DIN-rail mounting earlier this year.
Now it's the turn of our 32-universe show controller, the S-PLAY.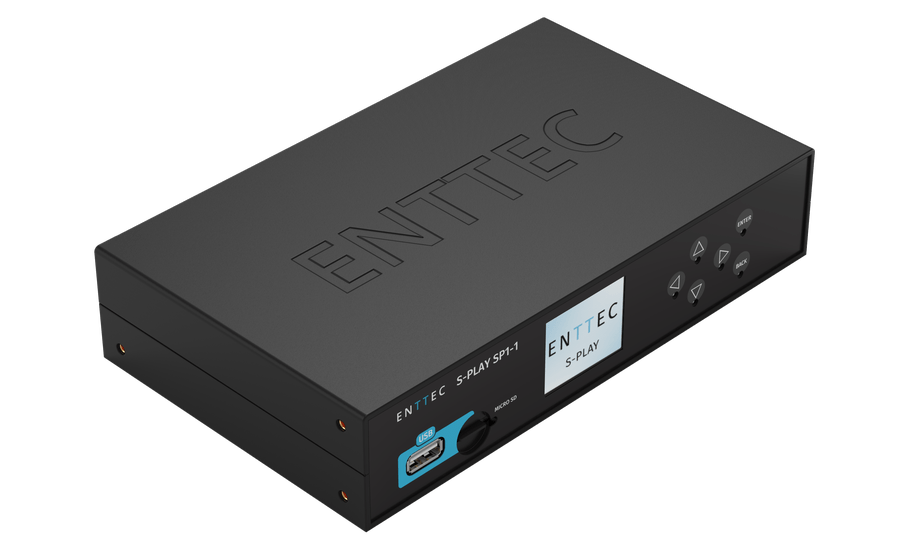 We call this new enclosure the EN-Case and it's scheduled to become the new standard for our entire 1/2 width rack range over the coming months.
Put simply:
Versatile, well-designed mounting options as standard. No need for add-ons or extra purchases.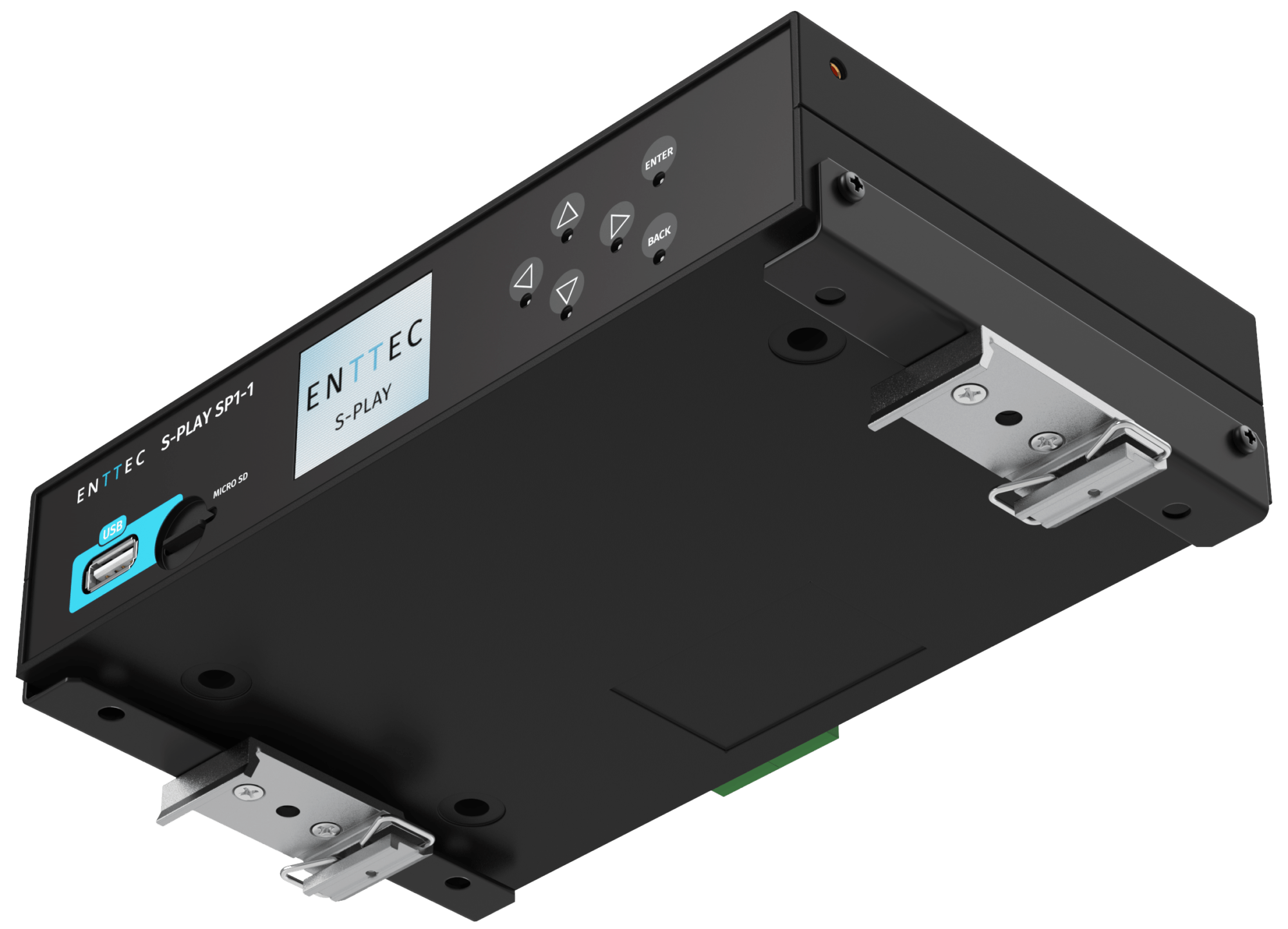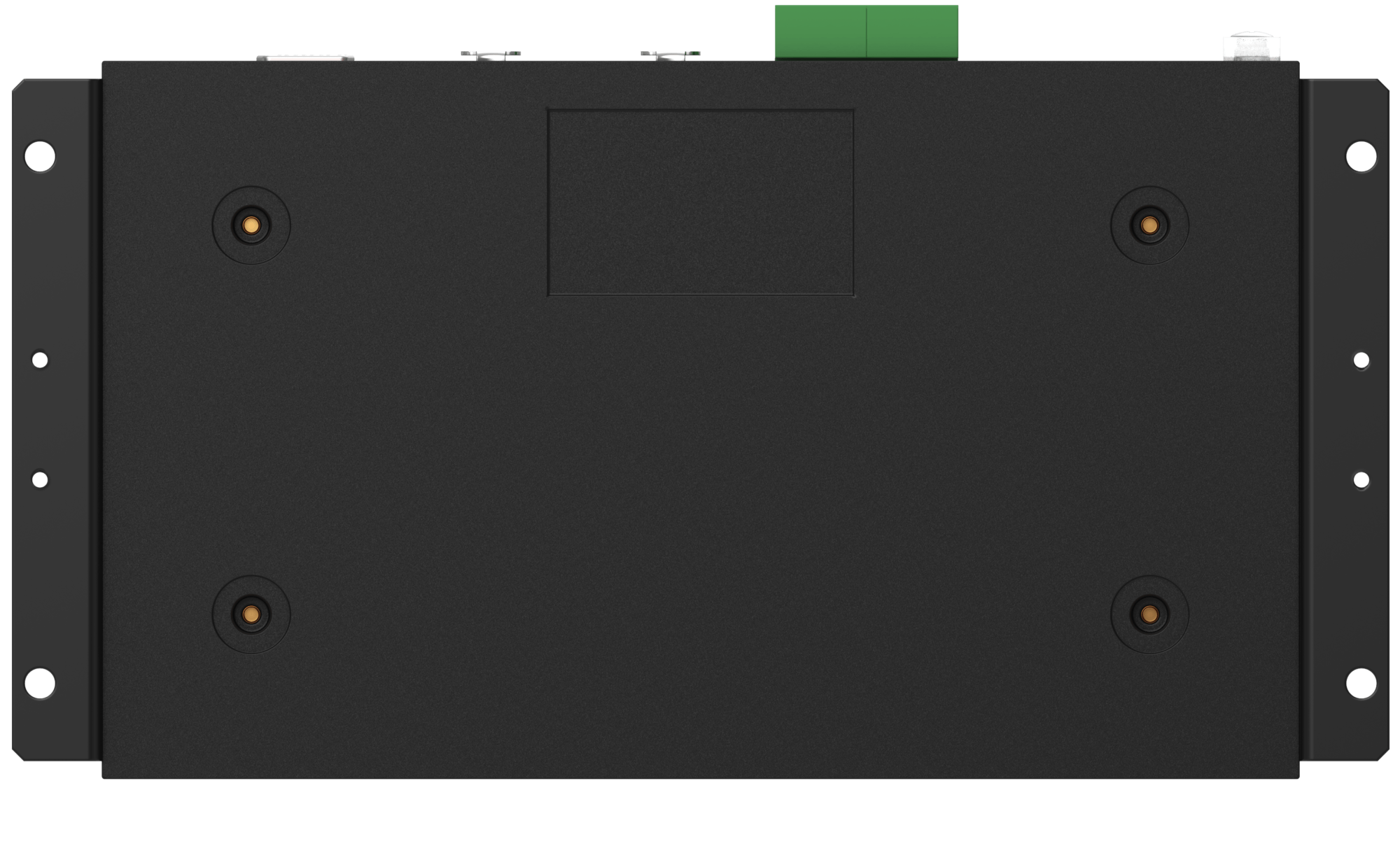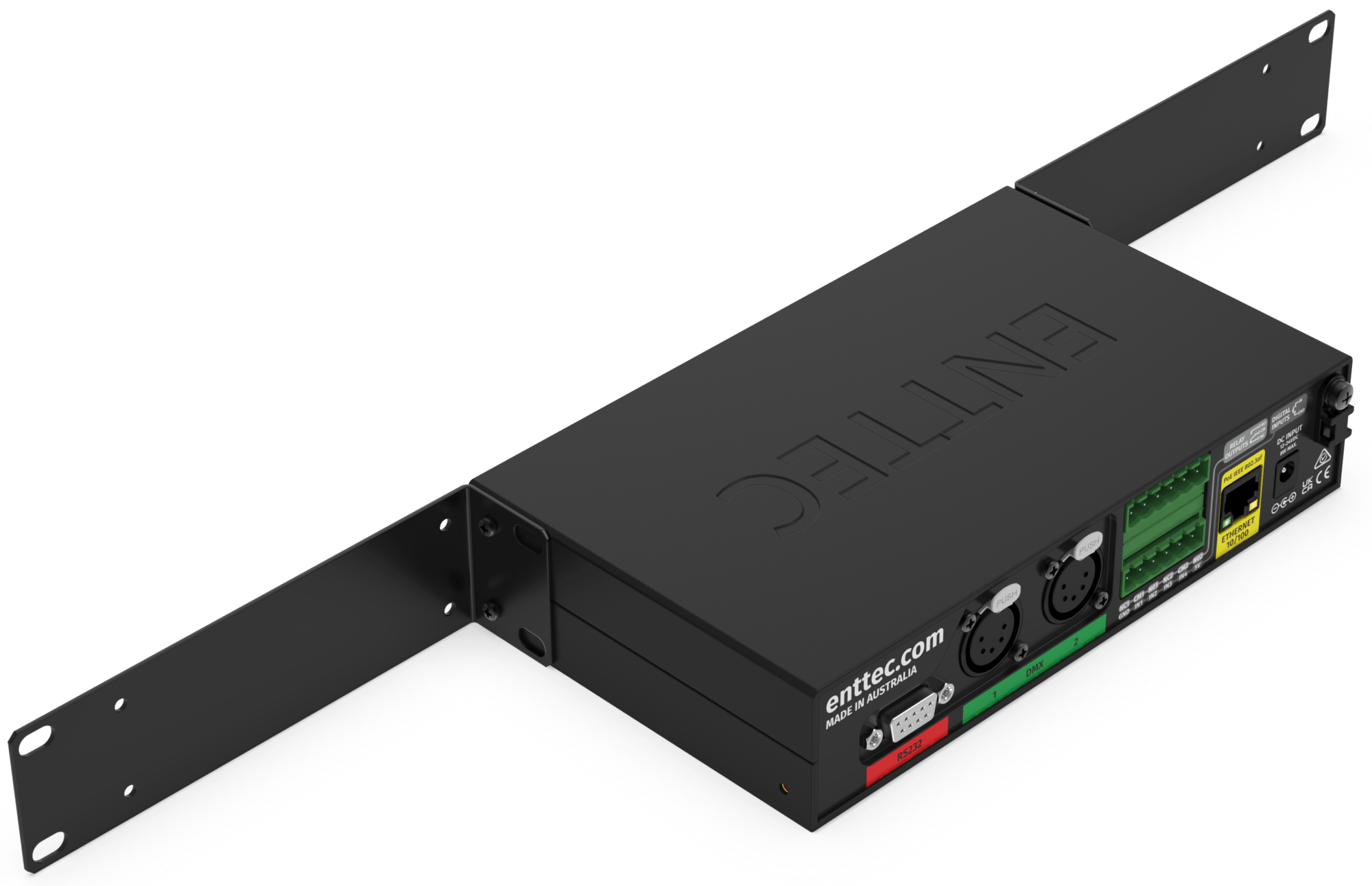 Mounting options include:
Full width (19″) rack mounting
The industry standard in control system mounting.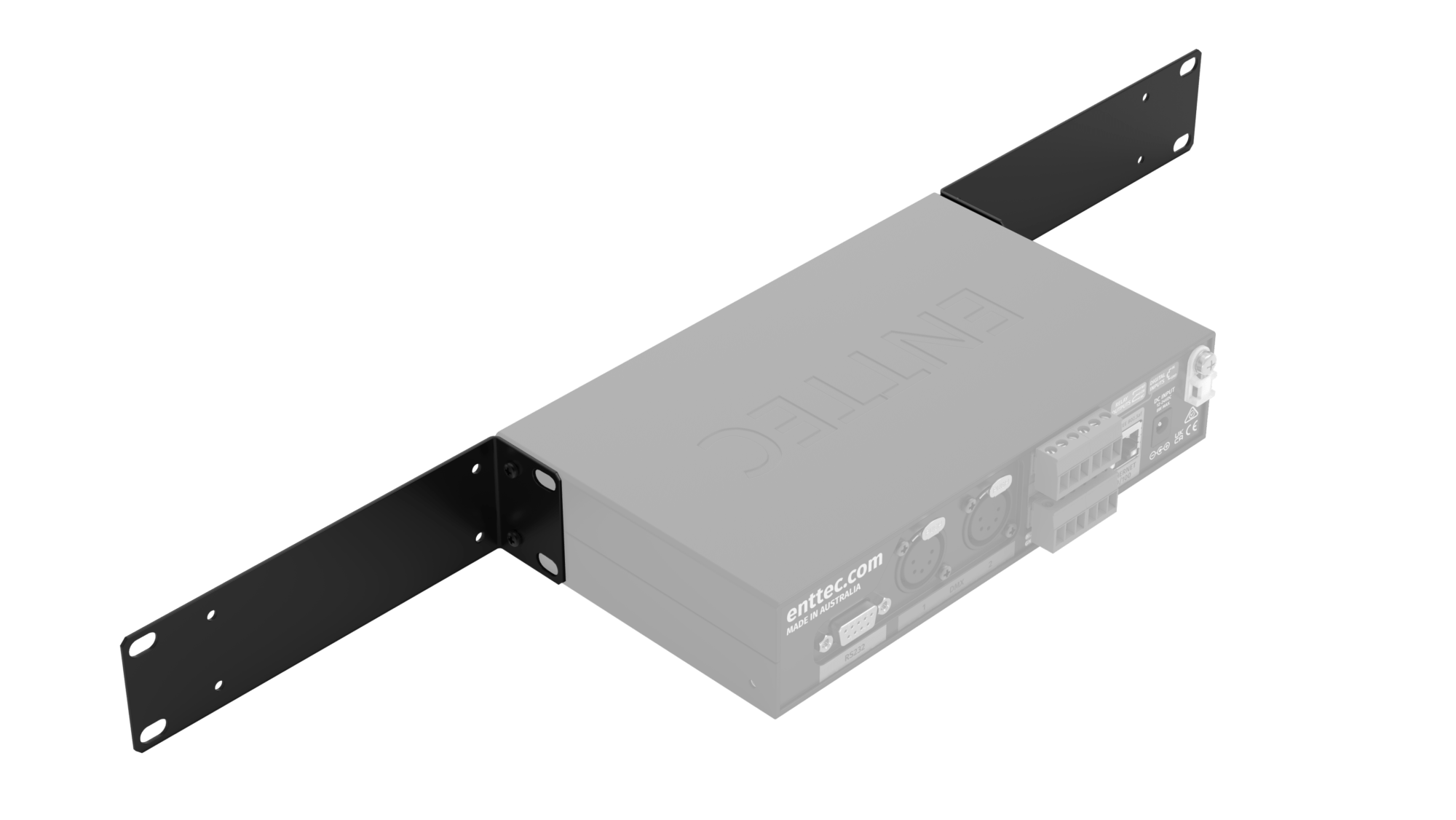 Half width (9.5″) rack mounting
The perfect size for compact, discreet installations.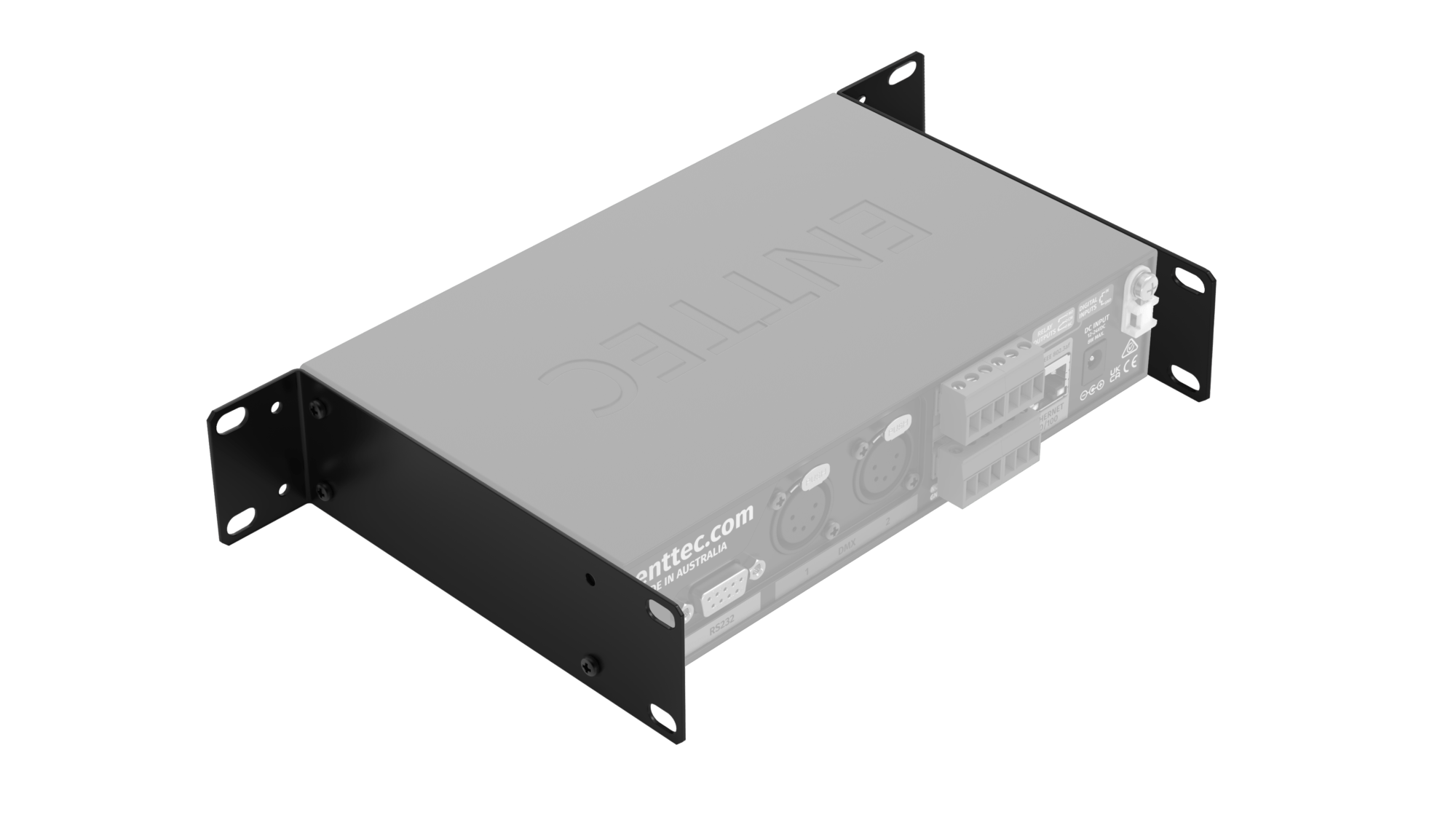 TS-35 DIN mounting
An installation classic: Use the DIN mount option when fitting your product into electrical cabinets, or as a method to easily remove the product for quick servicing.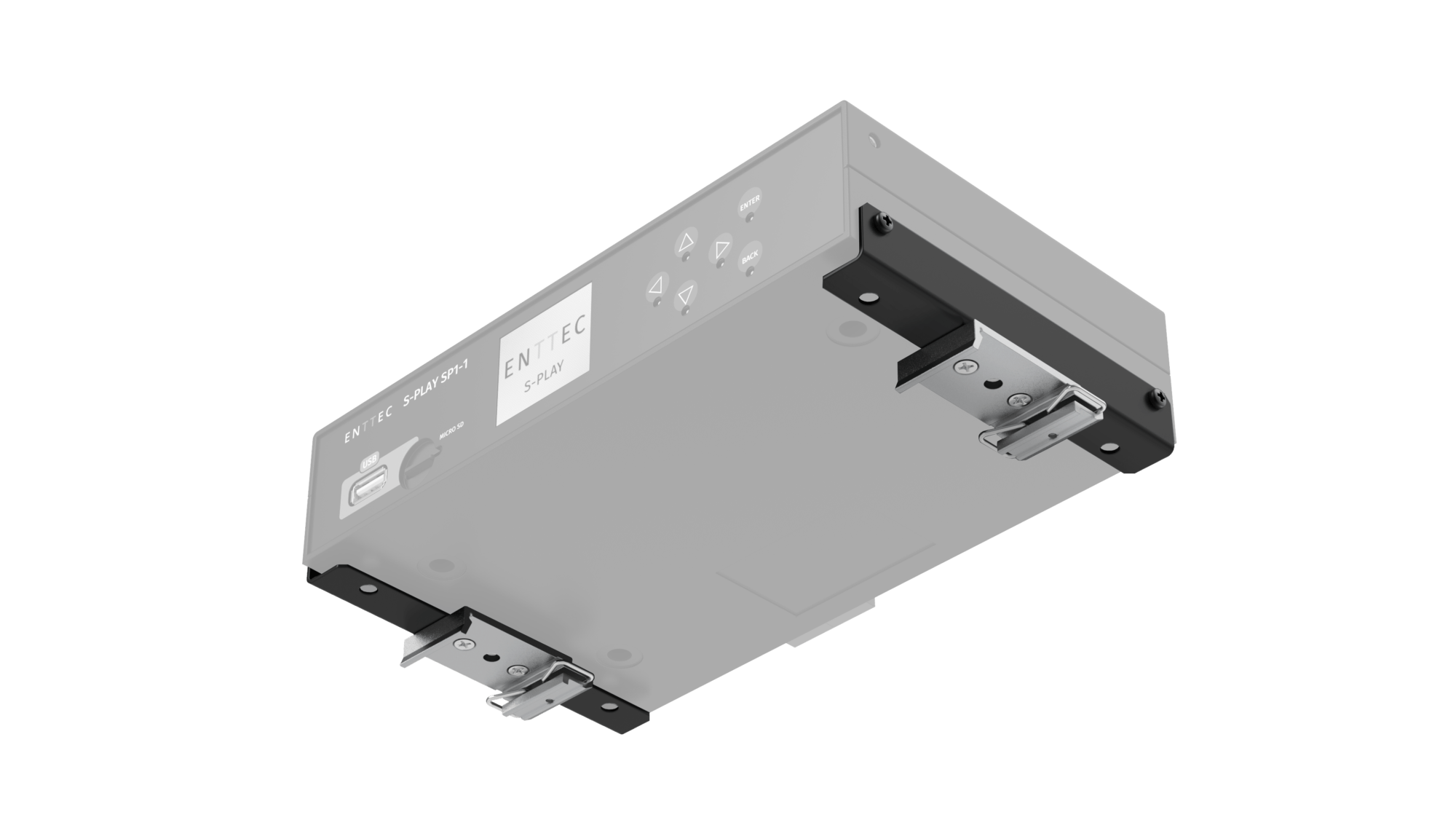 Surface mounting
Use this configuration to fit your product to the underside of a desk, a wall, or simply attach it to your desktop to stop it being easily moved.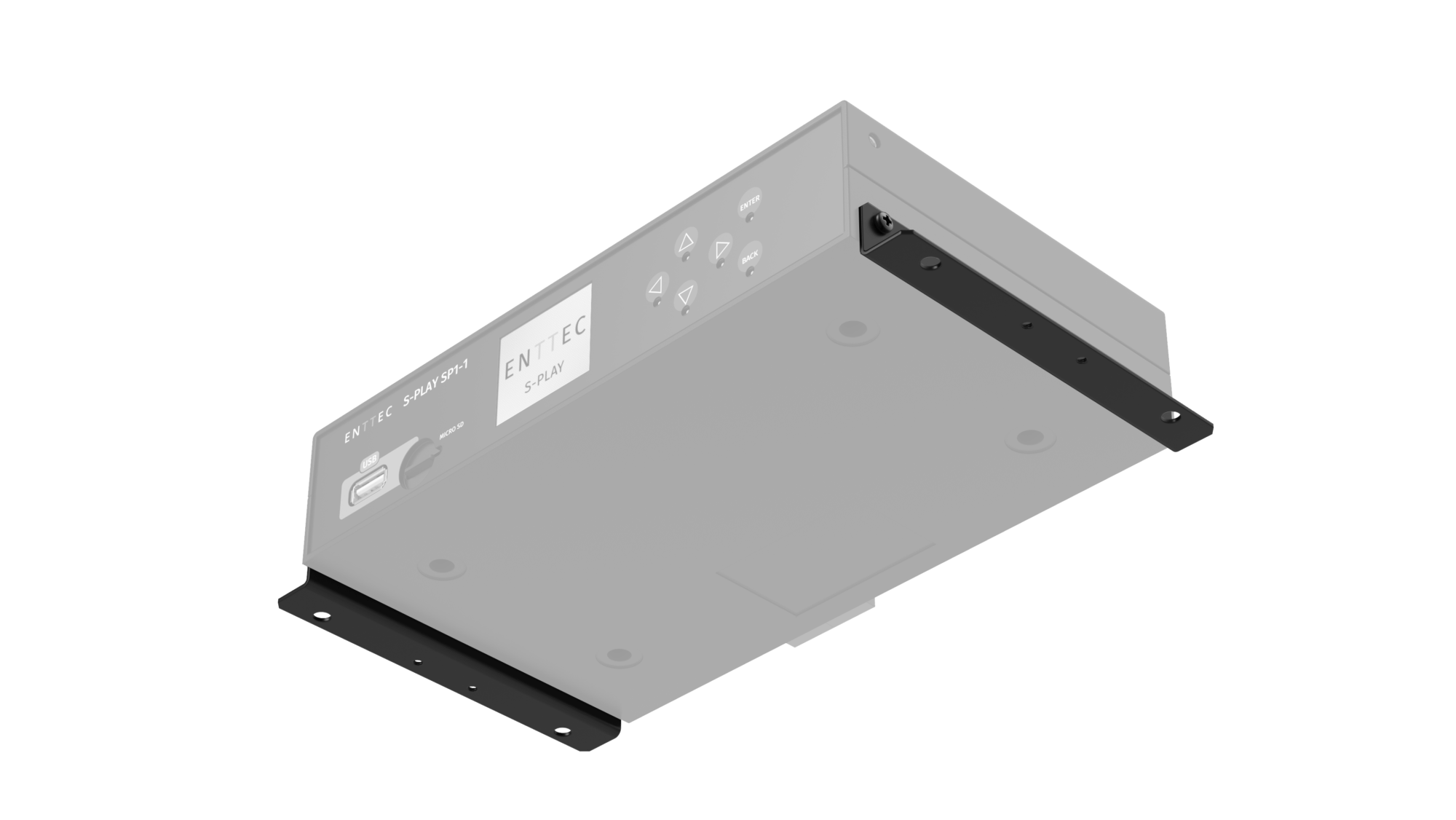 Check out all of these options in the S-Play unboxing video here.
Key Changes to the S-PLAY
Hardware
To facilitate the move to the EN-Case enclosure, we've modified the port layout on the rear of the S-PLAY, All core functionality remains the same.

Software Updates
S-Play firmware update V1.6.3 (28th Oct) introduces the ability to flip the LCD menu by holding the UP and DOWN keys for 5 seconds, perfect for when you're installing the S-Play on a wall or Under a surface. The small details matter.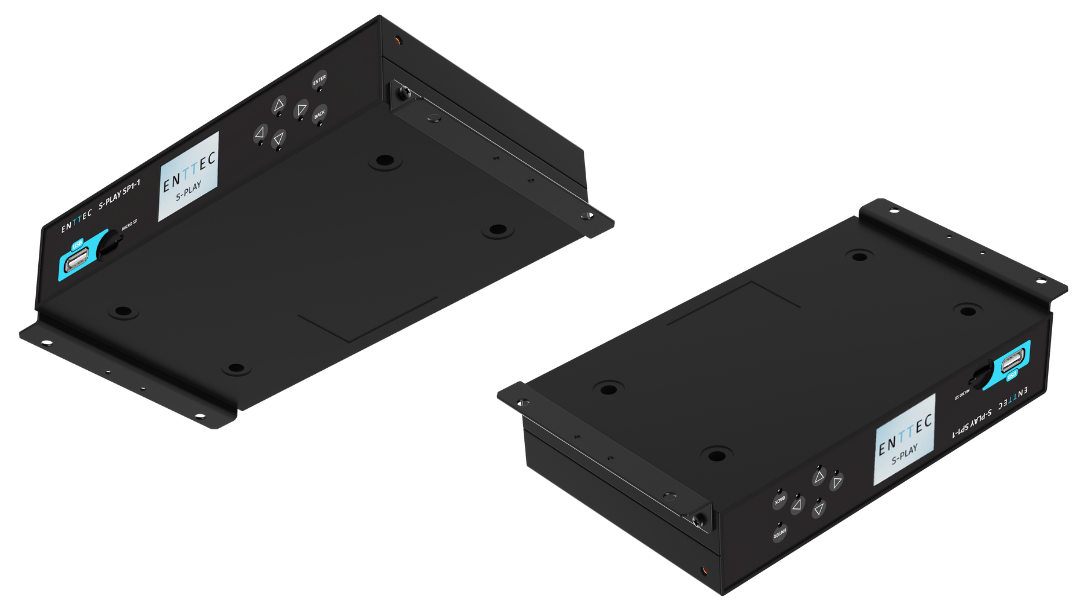 I already have an S-PLAY. Will it continue to receive updates?
Yes! The ports on the rear of the unit may have changed position, but everything on the firmware level has remained the same. We've got some great updates on the way soon so whatever version of the S-PLAY you or your customers have on projects it can continue receiving updates well into the future! Just head over to the S-Play webpage for the latest downloads.