The December 2021 update for EMU is here! The latest version of ENTTEC's software designed for professional live musicians and DJs to run automated light shows, completes the integration of all ENTTEC DMX USB Pro devices!
Use EMU to record a show to your DMX USB Pro Mk2 Use the DMX & ArtNet input monitoring functions for speedy diagnostics.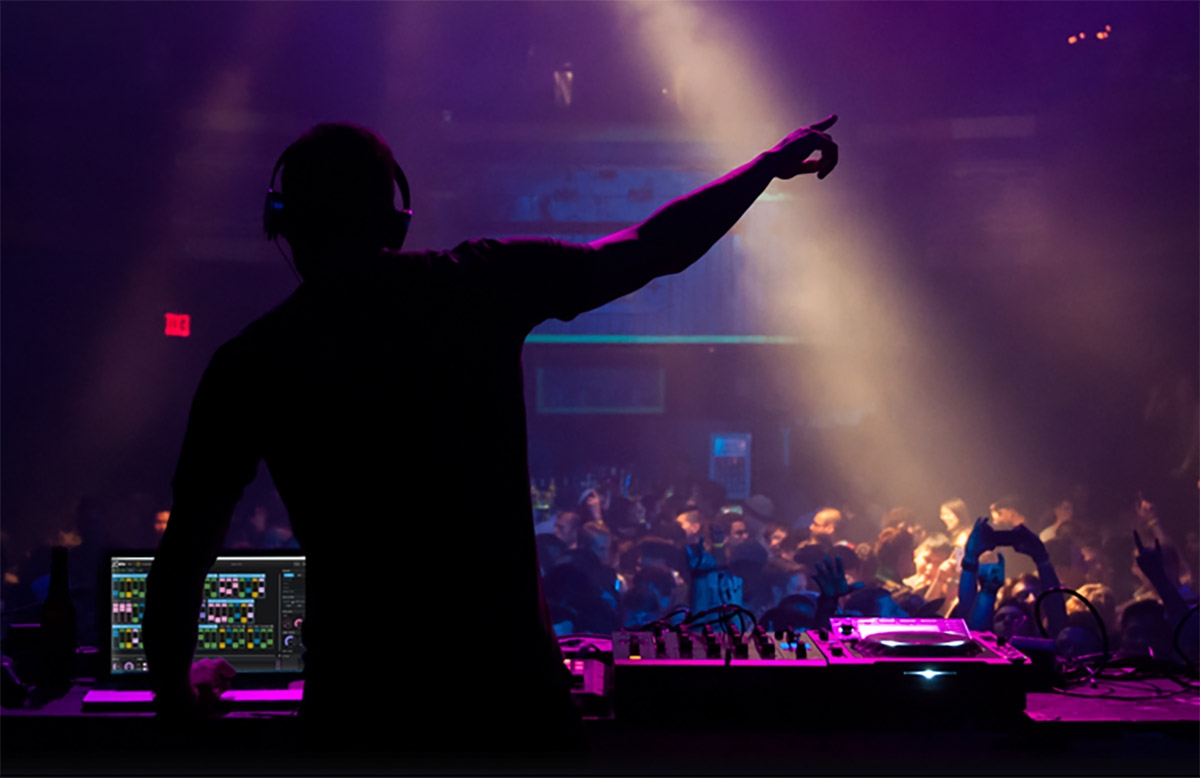 Grab your copy today and let us know what you think on the EMU forum

Record ArtNet, DMX or EMU Shows to the DMX Pro Mk2
The DMX USB Pro Mk2 is the most advanced DMX USB widget offered by ENTTEC featuring 2-universes (1024ch) bi-directional DMX with a one universe standalone mode. EMU's Settings tab allows you to create and author shows for the DMX USB Pro Mk2 directly from EMU for deploying on standalone installations and projects.
1// Record from the Pro Mk2's DMX input, EMU, or any other 3rd party software with ArtNet output.
2// Define if you want the show to play when the USB Pro Mk2 is powered by any USB power source. Define the number of loops (1->100 / forever).
3// Save & Deploy!
The perfect tool for so many applications:
Live bands Solo singers
DJs Electronic musicians
Performance artists
Sensory percussionists … and more!

Configure & Update ENTTEC DMX USB Devices using EMU
Updates to the EMU Preferences tab allow you to update firmware and configure your ENTTEC DMX USB devices, discover your ArtNet nodes and launch a webpage to configure them. We've been busy tuning the device discovery process making it even faster and less CPU intensive too! Check out an introduction to updating your DMX USB Pro firmware here.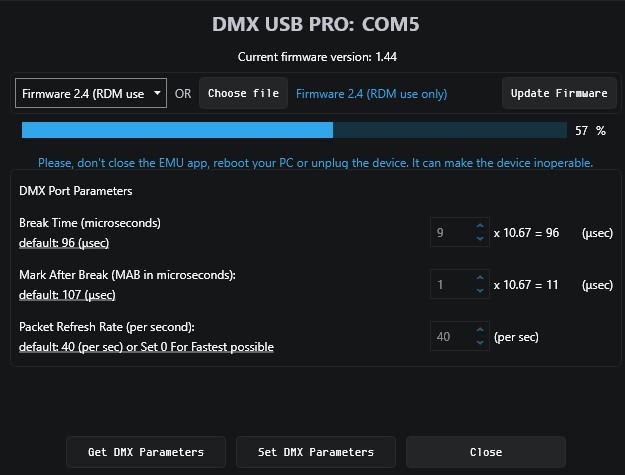 Fixture Library Updates
Whether you want to control smoke machines, hazers, lasers, media servers. You name it, you can control them using EMU's DMX or Art-Net output. EMU has a massive fixture library for all users with a license that's updated on a weekly basis. Just navigate to the 'Updates' tab in preferences. If you've got a fixture that isn't included, request it in the forum and we'll work with Crescit to get it added for you.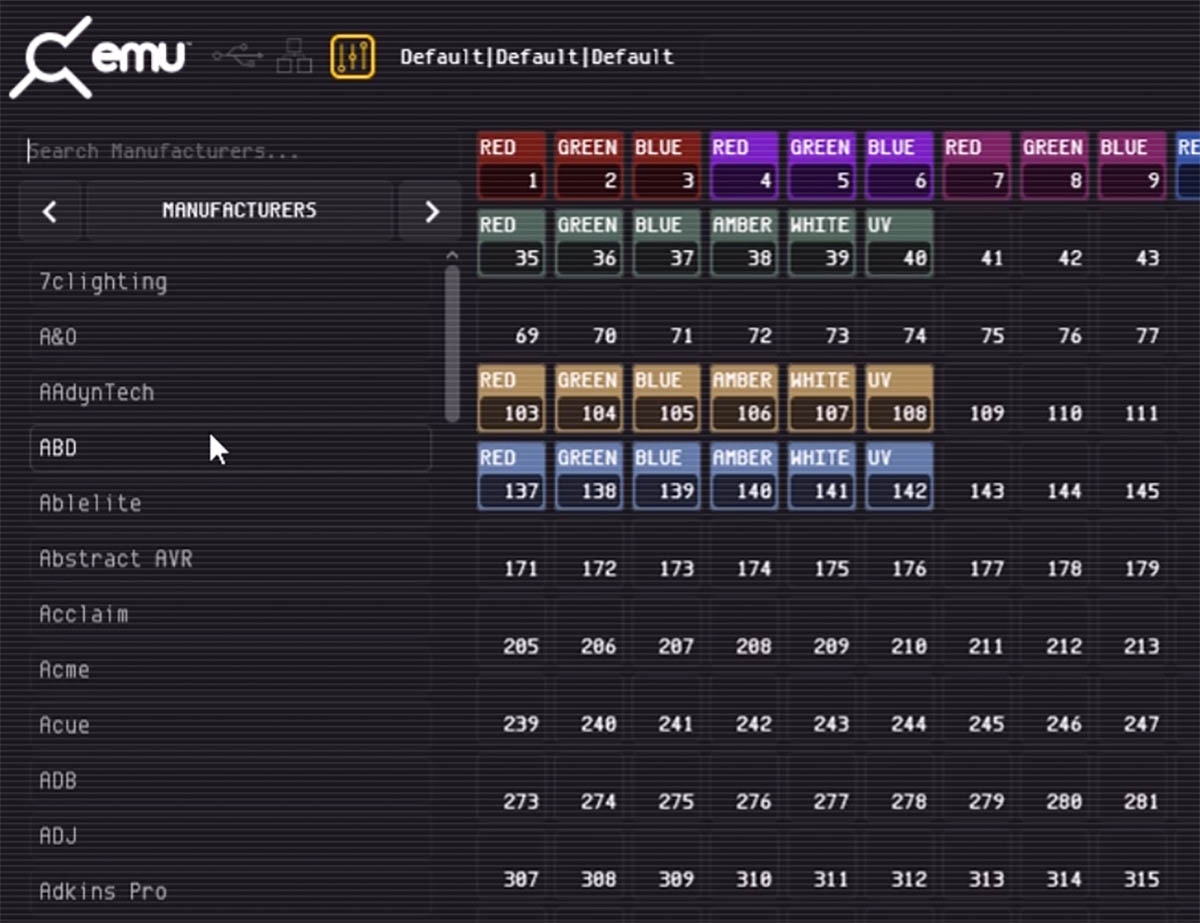 Grab your copy of EMU today and let us know what you think on the forum.