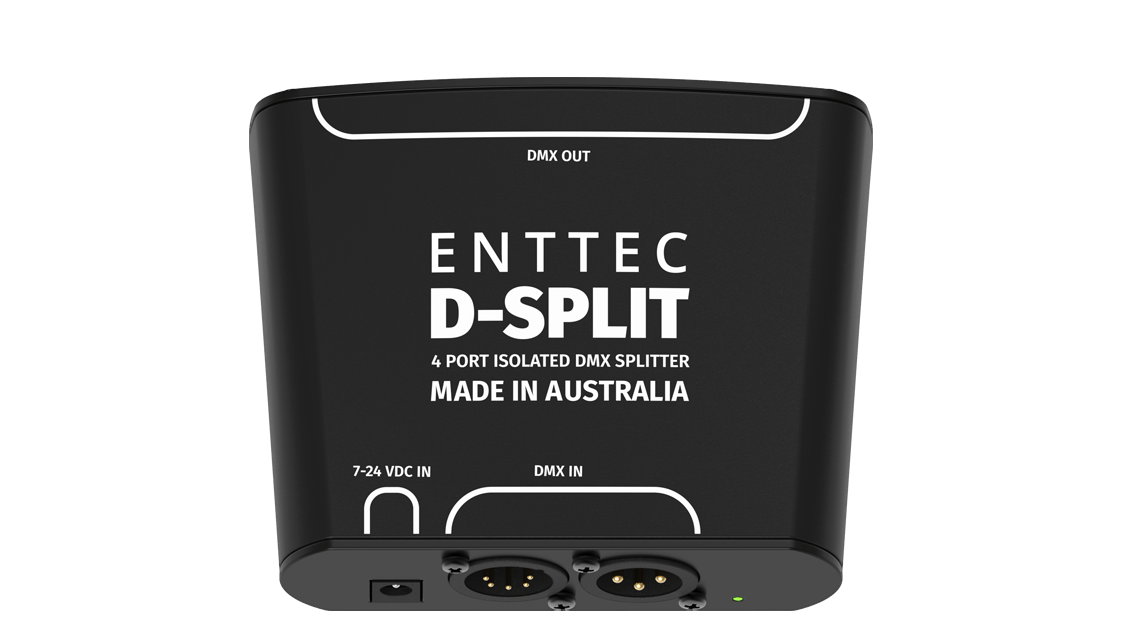 An update to a classic! We've been working on an upgrade to one of our most popular lighting control devices.
The D-Split opto-splitter has sold tens of thousands of units and is used day after day around the globe for live events, installations, theatre and much more.
Use the D-Split to take in one DMX feed and re-buffer and output it on 4 individual outputs, the perfect tool for simplifying long daisy chains.
The latest iteration of hardware builds on this further!
Key changes:
Added a 3-pin and 5-pin input connector to rule out the need for adaptors (chainable using a custom cable)
Increased the input voltage range to 7-24V DC• Added an attachable mounting clip for TS35 DIN rail.
New durable ABS stealth case design for use in dark environments.• The same proven 1000V opto-isolation between the inputs and each output port.
Find out more and download the full spec sheet over on the D-Split product webpage. For any sales, enquiries, get in touch with our team!