Lighting communication protocols
We use various types of lighting communication protocols throughout our range of lighting control equipment and converters. Whether it is to communicate with the lighting network, dim an office floor of lights or simply convert data over Ethernet, we have a product that will support the protocol for your installation.

Art-Net
Art-Net lighting protocol
Lighting control equipment and converters supporting Art-Net through user-friendly interfaces and reliable hardware. Art-Net is a communication lighting protocol for transmitting DMX and RDM signals over Ethernet.

DMX
DMX512
We offer a full range of DMX512 equipment and accessories covering all lighting control needs, from controllers, interfaces, converters to cables.
The one-stop shop for your DMX needs.

Kling-Net
Kling-Net protocol
We design and manufacture intelligent devices compatible with Kling-Net protocol. This protocol allows the fluid distribution of real-time video data to remote display devices.
RDM
Experts in RDM protocol
We design and manufacture world-leading devices compatible with RDM protocol (Remote Device Management). The RDM Protocol provides configuration and feedback from lighting systems for theatre, live events, architecture, and more.

sACN
Get streaming with sACN!
sACN, or Streaming Architecture for Control Networks, is a standard network protocol. It's widely used in the entertainment technology industry because it enables many universes of DMX signal to run over a network. sACN is ideal for creating large-scale light shows.
ENTTEC offers a variety of lighting controllers supporting sACN and using user-friendly interfaces. Whether you require a driver, a converter, or both, our reliable hardware range ticks the right box for your project. We're always taking care of your ANSI E1.31 needs!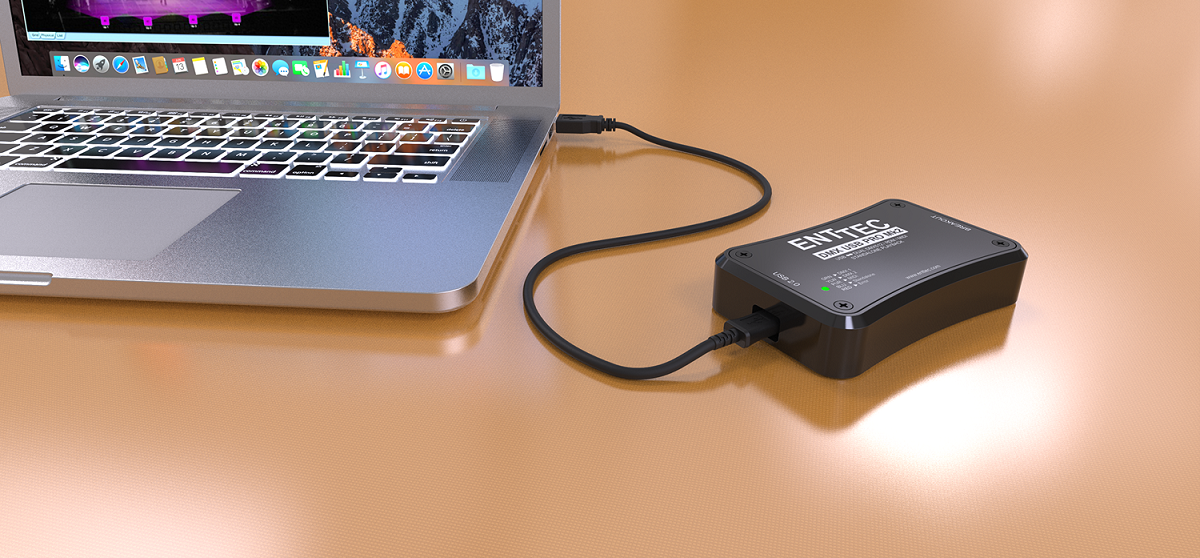 USB
USB DMX512 lighting interface for PC based control
Connect your PC Windows or Mac to your DMX512 lighting using our range of USB interfaces. We offer various software compatible with a large range of free and open source programs. Our interfaces are recognized and used by many professionals in the industry. We are the pioneer in USB DMX control.